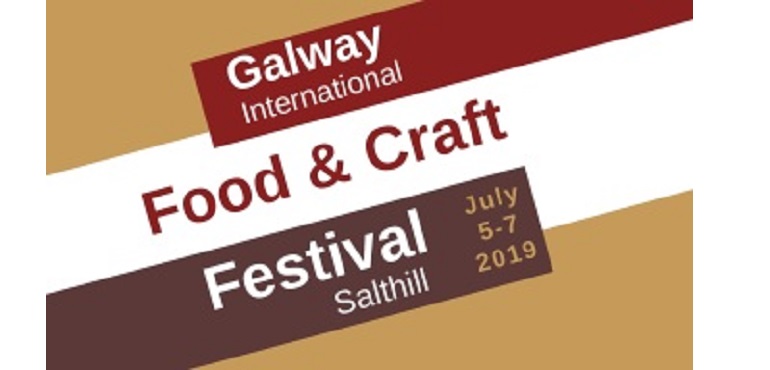 Food and drink from Northern Ireland at Galway Festival
Nine producers will be taking part in what will be the first Northern Ireland showcase at the Galway International Food and Craft Festival at Salthill on 5th to 7th July.
Visitors to the popular show will be able to see dozens of new and innovative food and drink being launched in the Republic of Ireland for the first time. They include seafood pate from ingredients harvested from Strangford Lough, fudge, home baked brownies and other bakery goods, gin and meringues.
These are included with food and drink already established in the Republic such as flavoured peanuts to accompany craft beers, Irish black butter and cider, apple juice and apple cider vinegar.
Organising the 'Taste the Greatness' presentation from Northern Ireland is Food NI, the region's food and drink promotion body, in association with business development agency Invest Northern Ireland.
John Hood, Food, Drink and Tourism Director at Invest NI commented: "Our participation at Galway International Food and Craft Festival will highlight the pure, natural quality of food and drink now being produced in Northern Ireland.
"The Republic of Ireland is a hugely important market for our companies and many on the stand are already doing good business especially in the greater Dublin area. Participation at the event in Galway will help all of the attending companies to develop contacts and business in the west of Ireland especially in rapidly developing sectors such as tourism and hospitality which are benefiting substantially from the global promotion of impressive initiatives such as the Wild Atlantic Way,
"We'll continue to work with our companies to help them to turn leads generated from the festival into worthwhile business," he adds.
Michele Shirlow, Food NI Chief Executive, continues: "We are delighted to be showcasing the quality and innovation of our food and drink, especially from smaller producers, at such an important food event.
"Our presentation provides an opportunity to showcase Northern Ireland's standing as the World's Best Food Destination, an immensely important award from the World Travel Trade Awards in London last November," she adds.
Northern Ireland companies taking at the Galway Food and Craft Festival
Brownie Barn, Belfast – chocolate brownies and other baked goods

Fluffy Meringues, Clogher – bakery specialising in meringues

Granny Shaw's Fudge, Ballymena - handmade, hand-cut kettle-churned fudge

Irish Black Butter, Portrush – sweet/savoury spread made from Bramley apples, cider, brandy and spices

Lecale Harvest, Killough – handcrafted seafood pates

Long Meadow Cider, Loughgall – cider, apple juices and apple cider vinegar

MacIvors Cider, Portadown – cider

Noisy Nuts, Ballygowan – flavoured peanuts to accompany craft beers

Symphonia Gin, Armagh – original, apple and fruit-flavoured gins