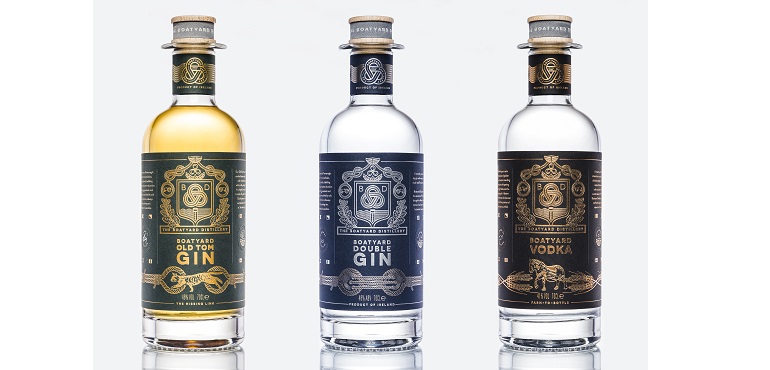 Boatyard Distillery in Northern Ireland wins first business in Norway
Boatyard Double Gin, the signature product from Northern Ireland's Boatyard Distillery, is to become the first ever Irish gin to be exported to Norway.
The Boatyard Distillery, based on the picturesque banks of Lough Erne in County Fermanagh, will begin supplying its gin to Norwegian drinks monopoly, Vinmonopolet, in August. This is the Northern Ireland distillery's latest export success following successful launches in the US and Canada earlier this year.
Joe McGirr, CEO and founder of the Boatyard Distillery says "the contract with Vinmonopolet is a significant win for us, with Norway considered to be one of the hardest alcohol markets to access globally".
"We are thrilled to be the first Irish distillery to win this important and highly prized accreditation, which is the result of several legal and product quality checks over the past year".
Norway will be another important international export market for the Boatyard Distillery, which also produces the only vodka fermented and distilled using organic Irish wheat.
Boatyard Double Gin is made using organic botanicals, including sweet gale which is harvested directly from the McGirr family farm near Enniskillen in Fermanagh.
The unusual double distillation method used to produce this gin results in a pronounced juniper flavour and a smooth, clean taste.
The Boatyard Distillery recently opened its doors to the public following a large-scale refurbishment to make way for its beautiful new copper still. Visitors can now come for tours and tastings at the distillery six days a week to see how Boatyard's unique farm-to-bottle spirits are produced in one of the most beautiful settings in the world.