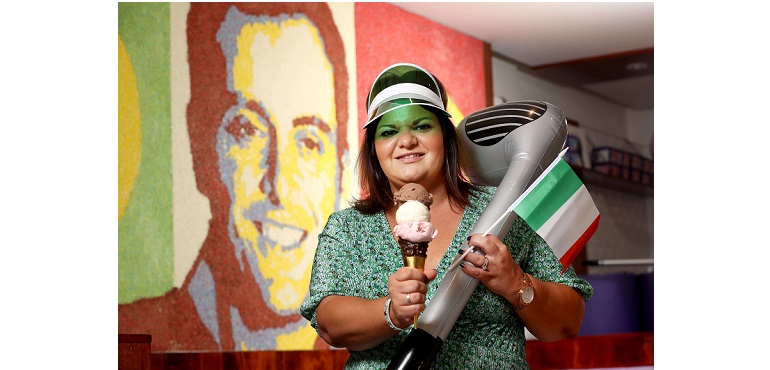 MORELLI'S UNVEILS ITS TRUE COLOURS
Nodding to Morelli's Italian heritage, the masterpiece was  a dedication to last year's winner of the Claret Jug. The assembly took 10 hours, using 70kg of ice cream sprinkles and was helped in part by children from the Morelli family.
Established in Northern Ireland in 1911, Morelli's is a family-owned, fourth generation ice cream brand that combines ingredients from some of Italy's most prestigious flavour houses with Irish dairy products to create the country's most famous and recognisable ice creams.
The mosaic was on display in Morelli's, Portrush until 22nd July.
Keep updated with Morelli's on the brand's Facebook, Instagram and Twitter accounts,