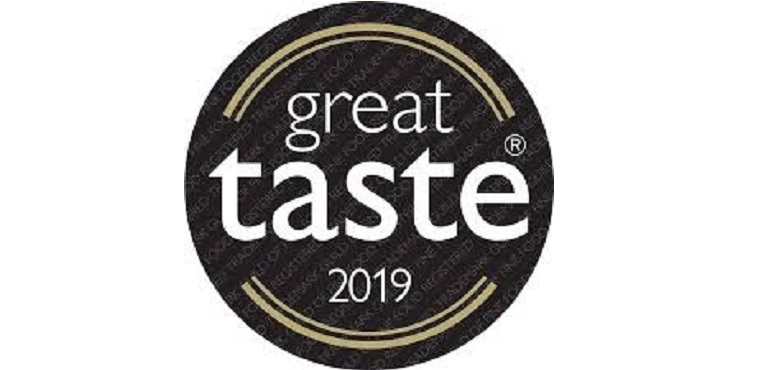 Northern Ireland products 'exquisite' in Great Taste
Rated 'exquisite' by a team of 400 food experts in Britain were original products from Northern Ireland covering virtually every sector – meat, bread and cakes, seafood, flour, tea, beer, healthy snacks and condiments.
Almost 180 food and drink products from around 70 local companies were listed for gold stars in this year's UK Guild of Fine Food Great Taste Awards. Eight local companies gained the coveted three gold stars. Apart from those described by the judges as 'exquisite', the others were listed as either 'above and beyond delicious' or 'simply delicious'.
Featuring in Northern Ireland's top eight galaxy of stars were products from innovative and independent enterprises such as Hannan Meats of Moira, a company which gained 26 gold stars and has won more Great Taste Awards than any other in the UK and is the only producer to win the supreme championship title twice, as well as Millbay Oysters of Kilkeel, a three-star winner last year.
Producers of condiments figured strongly in the top 10 with three gold stars won by Irish Black Butter of Portrush, a sweet/savoury spread made from Armagh Bramley apples, Craic Foods of Cookstown, a specialist in culinary ingredients for chefs, and En Place Foods, also based in Cookstown, a specialist in small batch balsamic vinegars.
An 'Imperial Russian Stout' from Whitewater Brewery in Castlewellan in Co Down also gained three stars from the expert judging panel.
A home bakery, The Little Bakehouse in Dromore, Co Down, among the smallest entrants, gained three stars for its courgette and lime sponge cake topped with lime infused cheese.
Other winners of multiple stars outside the three-star category include Morelli's Ice Cream in Coleraine, which gained a total of eight stars including three in the two-star category; Clandeboye Estate Yoghurt, the only yoghurt produced in Northern Ireland, won individual stars for three products; Craigavon's Forest Feast which one two-star and five individual stars; Ann's Pantry, Larne three individual stars; White's Oats of Tandragee for 4 individual stars; and Hillstown Craft Brewery, Ballymena five individual stars.
Congratulating the winners, Invest NI's Director of Food and Drink John Hood says: "This is another hugely impressive year for our local food and drink industry in the influential Great Taste Awards, the UK's largest and most trusted awards scheme for speciality food and drink.
"It demonstrates the strength of an industry which contributes £5 billion to the economy annually and employs around 100,000 people across an extensive supply chain.
"Only the best tasting products bear the black and gold logo. It's tremendous to see such a broad range of local products doing so very well in this hugely important competition. Since its inception in 1993, Great Taste has been the benchmark for speciality food and drink sold in the UK," he adds.