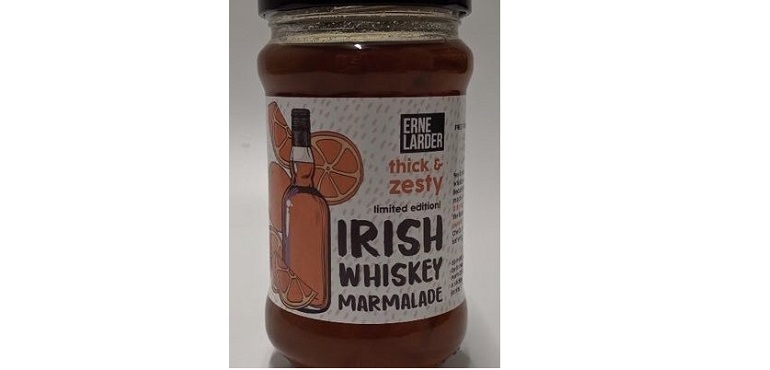 Lidl listing for Erne Larder's Whiskey Marmalade
Based in Enniskillen, Erne Larder is owned and managed by experienced chef Declan O'Donoghue and specialises in sauces such as the popular Irish Bacon Sauce, as well as jams and chutneys.
Lidl Ireland has listed Erne Larder's limited edition Irish Whiskey marmalade as part of its Lidl Kickstart scheme to assist smaller food producers. It's the second listing by Lidl of an Erne Larder product following last year's choice of its Irish Bacon Jam.
The marmalade, according to Mr O'Donoghue, will be on the shelves in 200 stores from 2nd September. He continues: "It's an incredible achievement for our business to be punching above weight once again. We are thrilled by the opportunity and value the opportunity immensely to strengthen our relationship with Lidl."
The marmalade is based on an original recipe developed by Mr O'Donoghue, a chef with experience over 20 years working in major roles in hotels across Ireland.
"I've always been keen on making my own food products and decided to start with a range of unusual jams and chutneys for events in 2017," he explains. "I then developed a network of customers in delis and independent retailers," he says.
The popularity of his products at markets in Fermanagh and Tyrone encouraged him to set up his own small business and to create a distinctive range of jams and condiments including Irish bacon ketchup and pesto.
"I love coming up with innovative food with different blends of flavours," he adds. A key element in his business approach is a focus on locally-sourced ingredients. "There are so many excellent products available across Northern Ireland that can be used to create innovative and tasty products," he adds.