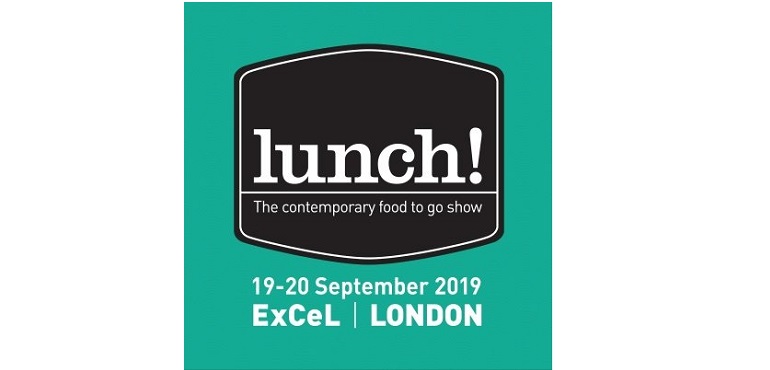 Original ideas from Northern Ireland at Lunch 2019
Baked goods, fruit and nut plant drinks, convenience foods, coffee and mushrooms from six Northern Ireland companies will be among innovations to be featured at Lunch! in London on 19-20 September.
The companies will be displaying a broad range of premium products for thousands of food-to-go buyers in a 'Taste the Greatness' showcase (Stand H73) organised by Food NI, the UK region's food and drink promotion body, in association with business development agency Invest Northern Ireland.  
All the companies in the Northern Ireland presentation are experienced in doing business in the 'buy-on-the-go', café and coffee house categories in Britain and further afield.
They represent a dynamic and innovation-focused sector in Northern Ireland's £5 billion food and drink industry which already sells upwards of £2 billion annually to foodservice and retail customers in Britain, now Northern Ireland's largest and most important marketplace.
Food NI chief executive Michele Shirlow, commenting on the Northern Ireland showcase, says: "Lunch is an ideal platform for our companies because it is a targeted show which attracts over 7,000 buyers able to make decisions quickly about potential products for use in their outlets.  I am confident that our companies at Lunch! which is projected to break all previous records in terms of attendance, are geared to develop opportunities arising in Britain.
"We are delighted to be working again with Invest NI to encourage and assist our ambitious and progressive companies to strengthen their market position in this market. Many of the participating companies have also won endorsement for the quality and outstanding taste of their products in major competitions such as the UK Great Taste Awards.
"Lunch! is probably the only show that enables producers to interact with every major high-street retailer, convenience stores, supermarkets, contract caterers, cafes and coffee houses. It is a great event for generating business leads," adds Mrs Shirlow.
John Hood, director of Invest NI's Food and Drink division, continues: "We've been taking part in Lunch! over many years and have seen companies which have taken part go on to develop significant business in this high growth sector in a market that's vitally important for our successful food and drink industry.
"Our companies are nimble, innovative and customer-led which enables them to respond quickly and cost-effectively to changing market conditions. Being so close to the market in Britain, the companies are well-placed to meet quickly the product and delivery requirements of customers there.
"Another tremendously important aspect of Lunch! is the opportunity it provides for companies to keep abreast of smart product ideas and trends in their target market," adds Mr Hood.
The Northern Ireland group will be among 400 exhibitors, 70 of which are new to the show, further indicating its pivotal place in the industry.
Northern Ireland companies taking part in Lunch!
Scott's Bakery, Fivemiletown – baked goods especially small cakes
Hughes Mushrooms, Dungannon – fresh and prepared mushrooms
Nuthin' Butt (AM Brands), Lisburn – naturally dairy free plant based fruit and nut juices suitable for vegans
Bailies Coffee Roasters, Belfast – premium roast coffee
 Irwin's Bakery, Craigavon – baked goods including breads, morning goods, cakes and biscuits
McColgan's Quality Foods, Strabane – convenience foods including pies, quiches and frozen, baked and unbaked savoury pasties.