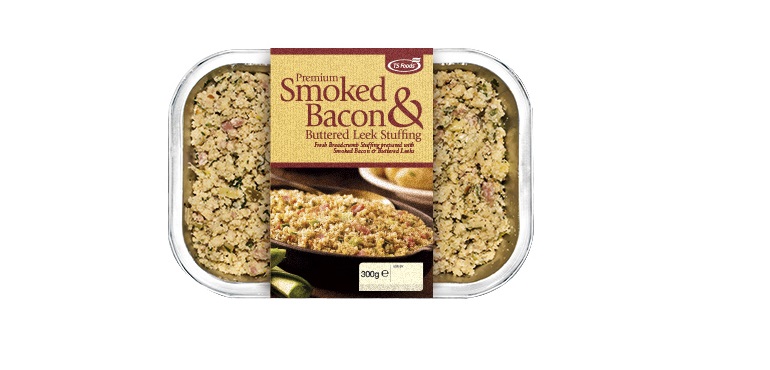 TS FOODS STUFFING SCOOPS TOP PRIZE AT NATIONAL AWARDS
TS FOODS STUFFING SCOOPS TOP PRIZE AT NATIONAL AWARDS
Castlewellan based TS Foods - one of Northern Ireland's leading chilled and frozen food producers - scooped a gold medal at the Blas na hEireann awards which took place in Dingle, Co. Kerry over the weekend.  The Specially Selected Smoked Bacon & Buttered Leek Stuffing the company produces for Aldi Ireland received the top award in the Ready Meals & Prepared Food (Hot) category. 
The long time consumer favourite is a delicious combination of smoked bacon lardons and rich buttery leeks, combined with slow-baked crumbed farmhouse loaves and has been on shelves in Aldi Ireland stores since 2015.
The Blas na hEireann awards celebrate the very best tasting Irish food and drink products, and the producers who make them. They host the biggest blind tasting of produce in the country and the criteria by which the products are judged are now recognised as an international industry standard. 
Joanne Molloy, Managing Director of TS Foods, said: 'We are delighted that one of our long standing products is still getting recognition. In particular, to win an award at Blas na hEireann is a major achievement as they have over 2500 entries each year which means the competition is incredibly tough.  We have always been proud of the quality and taste of all our products and are very pleased to be awarded this latest accolade.'
TS Foods Smoked Bacon & Buttered Leek Stuffing is available in all Aldi Ireland stores.