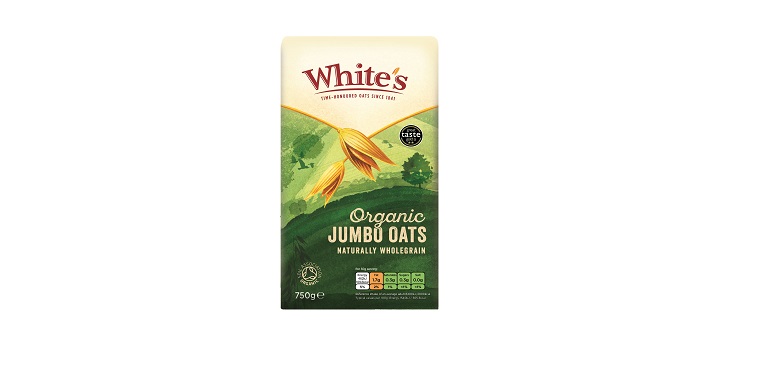 Organic porridge from Northern Ireland shortlisted in UK's top quality awards
Based at Tandragee in county Armagh, the company is listed for its successful Jumbo Organic Oats for the final stage of the prestigious competition in London at a gala event on 22 November.
The organic jumbo oats, among the company's most popular products in the UK and Ireland, have also won a Great Taste Award for outstanding taste from the Guild of Fine Food. White's collected four Great Taste Awards earlier this year.
The recognition for the organic jumbo oats also follows the introduction by White's of new Organic Fine Oats, quick and smoother porridge. "The new product is milled from the same great tasting quality organic oats as our jumbo oats but simply cut and rolled thinner for a quick and smoother porridge.
The company developed the new porridge to enhance its organic offering and for those consumers who want to eat organic but don't necessarily like a chunkier oat,
White's Oats was established in 1857 and is now Northern Ireland's only miller and the largest in Ireland. The company launched its first porridge flakes in 1920. It also produces oat-based products including toasted oats, granola and muesli. Oats are sourced from around 50 farms in the UK.
The UK Quality Awards showcases and celebrates excellence in food and drink on sale, especially in major retailers in Britain.
The awards have been highlighting quality for 40 years and the 'Q' mark on a food product is now the most recognisable mark of excellence for retailers, food and drink manufacturers, foodservice providers, wholesalers, suppliers and small producers alike.