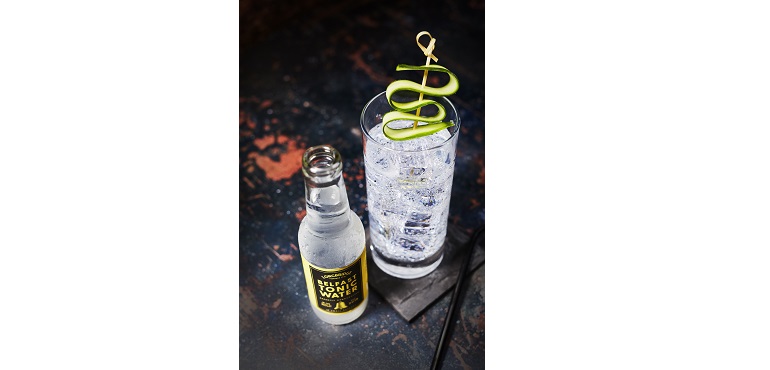 Longbridge Drinks helps raise funds for TinyLife charity
Longbridge Drinks, the Belfast-based producer of craft minerals and mixers, is helping TinyLife, the leading premature baby charity, to raise funds to continue its practical and emotional support to the parents of premature babies.
Every day in Northern Ireland six babies arrive too soon, some arriving as early as 24 weeks, weighing as little as 1lb! 
TinyLife and many other charities are finding themselves in real financial trouble because of the restrictions impacting fund raising events.
Wayne Adair from Longbridge Drinks has offered 70 cases of Belfast Tonic and Belfast Raspberry and Rose minerals to be sold with 100 per cent of the proceeds going to TinyLife.
"I read about how they were struggling for funds in a local newspaper and I thought, why not try and sell the mixer cases to people to raise funds? They get the mixers and they know that they have helped a really deserving local charity," Mr Adair adds. He has supported the charity for several years.
TinyLife had organised a fundraising Gin Afternoon Tea at Parliament Buildings in Belfast on Mother's Day weekend in March.  The gin was to be paired with Longbridge mixers. This had to be cancelled due to the lockdown. Covid-19 has understandably had a huge impact on everyone's lives and the NHS is totally deserving of admiration and support.
Valerie Cromie, TinyLife's head of fundraising, adds: "In these unusual times we are trying all sorts of ways to raise funds for the charity. Our events have all had to be cancelled for the rest of the year.  
"Wayne Adair's generosity means that TinyLife will benefit and those purchasing will be receiving a quality product at a vastly reduced price. They will also know they are supporting tiny babies across Northern Ireland.  We greatly appreciate the help of Indie Fude deli and McKenna's store in assisting with collection points."
Each case contains 24 bottles and costs £15 usually retailing around £30.
Tickets to buy the minerals are be purchased by logging onto www.buytickets.at/tinylife. Payment details can be submitted for an e-ticket to be printed.
The tickets can then be then be taken to Indie Fude in Comber,  McKenna's Today's Express, 477a Falls Road in West Belfast, or from TinyLife offices in Belfast to collect the cases.