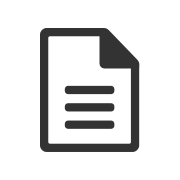 New Northern Irish chorizo business from Corndale Charcuterie
Northern Irish farm-based business Corndale Charcuterie has launched the region's first fresh pork chorizo product.

Based at Limavady in county Derry on a small family farm, Corndale Charcuterie was formed earlier in the year by Alastair Crown using his free range herd of Saddleback pigs and his own chorizo recipe.

The chorizo is already being used by several leading restaurants in Northern Ireland and has also brought interest from top delis.

"While my chorizo uses traditional ingredients pork shoulder, paprika, garlic and salt, I've created a different taste by adding my own blend of spices and herbs such as fennel," Mr Crown says.

"In addition, I've developed my own curing technique for what is an air dried product. It's quite a spicy chorizo which I've trialled with family and friends as well as local chefs. Their feedback has been immensely encouraging," he adds. "They reflect the growing knowledge of chorizo in Northern Ireland that's being shaped by local people experiencing and enjoying chorizo during holidays in other parts of Europe especially Spain and Italy."

"The only additive in the chorizo is a very small amount of salt. My objective is to develop as natural a product as possible, one with provenance and total traceability using Saddlebacks that I raise and are allowed to run free and forage for themselves on the farm.

"The feed regime includes a rapeseed cake sourced from a neighbouring farm. I use only natural casings for the sausages," he explains.

A graduate in computing from university in Glasgow, Mr Crown is currently a part-time farmer on a small holding of around 10 acres. "I've always been interested in rearing pigs. I enjoy working with them and have plans to extend the herd by adding other traditional breeds such as Gloucester Old Spot and Tamworth.

"I've currently 50 pigs in the herd including a Duroc crossbred boar well suited to outdoor pig production," he adds.

Mr Crown has plans to add to his chorizo by developing other complimentary fresh pork products such as lomo, air dried tenderloin, and pancetta, pork belly meat salt cured and spiced with black pepper.