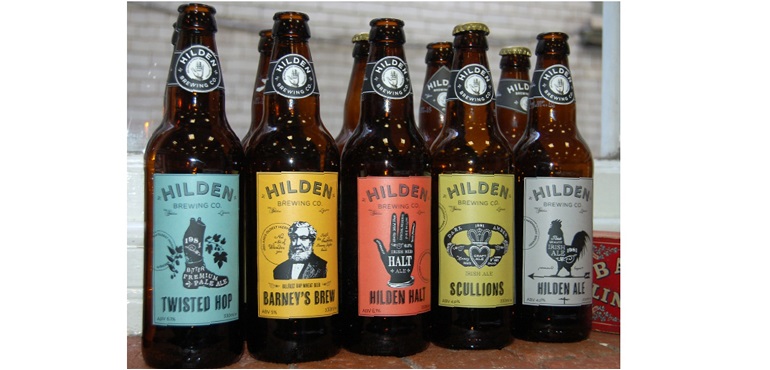 Northern Irish craft brewer marks 35th anniversary
Hilden Brewing Company, Northern Ireland's original craft brewery, is celebrating its 35th anniversary with a series of special events including its longstanding Hilden Beer Festival, one of the industry's most popular events.
The brewery was established by husband and wife team Seamus and Ann Scullion in 1981 in the courtyard of their home, Hilden House, the former home of one of Northern Ireland's linen pioneers, near Lisburn in county Antrim.
The enterprising couple - influenced by the heritage of craft brewing during their time in England - reintroduced the tradition of local brewing, making beers of distinctive local character and taste to Northern Ireland. Hilden is now the oldest independent brewery on the island of Ireland.

The brewery has developed export business in Europe in markets including the Czech Republic. It has also won a string of awards including the Dublin Beer Festival Cup and UK Great Taste Awards.
Hilden has adapted its business model over the years to suit an ever-changing market, expanding the brewery in 2014 to increase output from 7,000 litres to 14,000 and exporting their craft ales worldwide. The brewery also operates the successful Tap Room restaurant on-site ad well as Molly's Yard in Belfast's university area.
Seamus Scullion says: "We started brewing in 1981 and have adapted the business throughout the years to develop the brand and our own range of ales.
"Hilden was the first independently owned brewery on the island of Ireland for more than half a century. Whilst other breweries that started afterwards failed in very tough trading conditions, we prospered. In recent years the interest in craft beers has grown dramatically along with many new breweries. Our beers, restaurants and events are now at the heart of this movement and we look to the future with confidence."