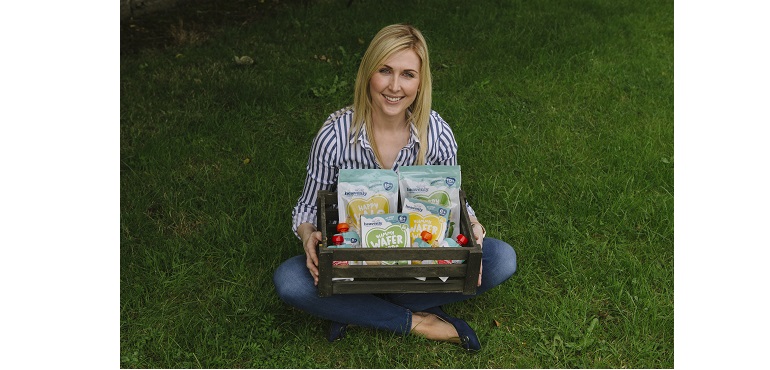 Heavenly Tasty Organics Secures Significant Distribution Deal with Sainsbury's
Fast growing baby and toddler snacking brand, Heavenly Tasty Organics is delighted to announce it has secured a listing with much loved family superstore Sainsbury's.
The deal, worth over £300,000 in year one, will see a selection of the brands range hitting the shelves in 329 stores across the UK and online.
From July, Sainsbury's will stock 6 SKU's from the trusted organic brand that has successfully created an award-winning collection of innovative health snacks for baby and toddler.
The range will comprise the popular Yummy Wafer Wisps in Pumpkin and Banana and Spinach, Apple and Kale, as well as the Crispy Veggie Waffles in Sweet Beet and Shallot, and Carrot and Cumin.
The retailer was also excited by the brands Coconut Squishies and has taken on two of its three flavours including Mango, Apple and Banana with Coconut Milk and Strawberry, Apple and Banana with Coconut Milk, both in the multipack option.
Securing yet another multinational deal is a significant development for Heavenly Tasty, a brand that already boasts a phenomenal network of retailers worldwide, including Waitrose, Tesco, Morrisons, Boots and Ocado in the UK alone. Thrilled by yet another great development for the brand, Heavenly's founder Shauna Blair said:
"Ever since we launched in 2015 we consistently hear from parents that they love the fact our products not only offer truly guilt free snacks to their little ones, but also delicious and nutritious options too. Our commitment to no added sugar, as well as our passion to offer both dairy free and gluten free options, means there is a healthy choice for everyone. This new listing just confirms that the demand from parents for healthy organic snacks is showing no signs of slowing down."
The Heavenly Tasty Organics range offers an exciting product range of 100% natural and organic products that has continued to build in popularity thanks to the fact the products are both tasty and health conscious, that little ones will enjoy."
Pictured: Shauna McCarney Blair, MD, Heavenly Tasty Organics.