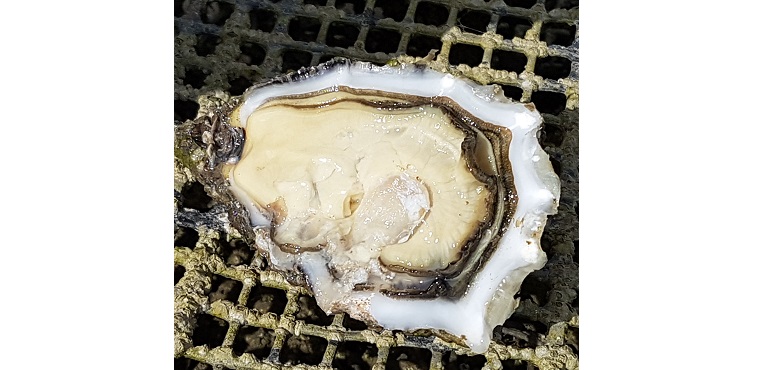 Rooney Fish sells award winning oysters to Hong Kong
Award winning Northern Irish oyster farmer Rooney Fish has won business with a leading seafood distributor in Hong Kong.
Based at Kilkeel, Co. Down, Northern Ireland's leading seafood centre, Rooney Fish has begun supplying its Mill Bay Pacific Oysters to the distributor for high-end hotels and restaurants in Hong Kong, building on the company's success as a leading supplier of crabs to other centres in China.
Rooney's Mill Bay Oysters gained three gold stars in the recent Great Taste Awards for the second year in succession. The success of the oysters has also led to the creation of 20 new jobs in processing. Rooney Fish now employs 65 and is one of Northern Ireland's leading seafood processors. It also operates its own trawlers.
Andrew Rooney, director of the family-owned and managed seafood operation, commenting on the new Hong Kong business, says: "We've been building contacts and sales in China for several years and have developed good business for our crab products.
"Oyster farming is a new diversification which we launched in our own site on north Carlingford Lough, one of the cleanest stretches of water in the British Isles just three years ago.

"We won our first Great Taste three-stars in just our second year of farming. This was a tremendous encouragement which helped our export focus initially in France and now in Hong Kong. Interest in oysters contributed to our growth in exports in our financial year 2017 to over £1 million.
"We've already exceeded this figure in the current year. Winning three stars in the latest Great Taste Awards from the influential Guild of Fine Food is a further boost to our oyster business," he adds.
The Great Taste judges described the oysters as having a "nice meaty flavour - sweet tasting and lovely with a sea fresh smell and flavour". Lovely creamy colour, enticing and bright. Clean aroma. Wonderful texture, especially for the size of oyster, smooth and melting with a brilliant flavour of fish and sea. We loved these oysters and were honoured to be tasting them.

"Impressive, plump oysters, with a great colour and definition to the meat. The texture was meaty and firm, but with the anticipated creaminess. The flavour was clean and fresh, with a lovely lasting sweetness. Absolutely delicious oysters, and some of the best that these judges have tasted."
The company currently raises oysters on a farm stretching over 18 acres and has plans to develop a further site that will make it among the biggest oyster producers in Northern Ireland. "We need to expand because we are currently operating at full capacity. Every oyster currently produced is sold either to customers in France and now Hong Kong," he adds.
Formed in 1975, Rooney Fish also specialises in processing, cooking, chilling and freezing of a wide range of seafood and shellfish.
The company, which has offices in France, Spain and Italy, operates from one of the industry's most modern and EC approved processing plants with extensive freezing storage capacity. It sources its shellfish from local fishing fleet, purchasing about 90 per cent of the local catch.