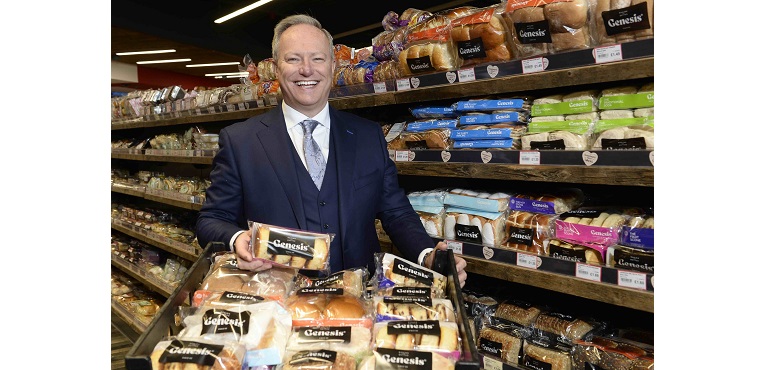 Rebrand and new range for baker Genesis in Northern Ireland
Genesis has refreshed its branding and launched a new range of baked goods. It is also planning a switch to recyclable packs.
The bakery, previously known as Genesis Crafty, started out as the family owned McErlain's Bakery and was acquired by Northern Ireland entrepreneur Paul Allen last year.
Mr Allen, Genesis executive chairman, explaining the new look, says: "We have been listening to customer feedback and have introduced a fresh, bold, contemporary look for the Genesis brand.
"Our customers love our products' traditional credentials and with new eye-catching packaging they will be able to see exactly what they are getting."
He said customer research had led it to develop new recipes, which would have an increased shelf life.
The new range includes wheaten bread, pancakes, scones, soda bread and hot cross buns and is now on sale into the stores of Genesis customers throughout.
A new cake range is set to be launched early next year, adds Mr Allen.
JP Lyttle, commercial director of Genesis, adds the company has won significant business over the last 12 months.  The company planned to have 100 percent recyclable packaging early in 2020.
Paul Allen, executive chairman of Genesis in Magherafelt