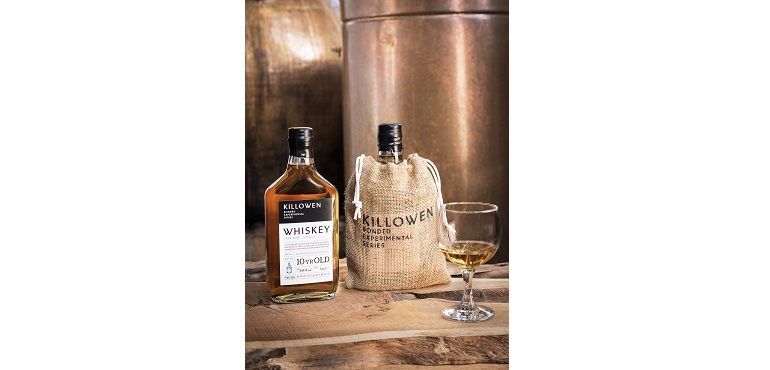 New whiskey with Caribbean flavours from Killowen Distillery
The new small batch cask strength, non-chill filtered 10 year old blend is being produced in just 350 bottles by the craft distillery based in the picturesque Mourne Mountains near Warrenpoint in county Down. It is the first in a small batch series planned by the small distillery which is unique in distilling over flame.
Brendan Carty, Killowen's founder and managing director, says: "Since the launch of Killowen Distillery in 2018, we have been carefully sourcing whiskeys that are a minimum of 10 years old from different distilleries all across Ireland. Throughout this time we also hunted the globe for the finest casks to complement certain flavour notes in the blends. 
"Amongst the vibrant blended whiskey culture in Ireland, the Killowen series stands out with its unique ratio of malts and grain whiskeys, the blend is then finished with a dominant yet balanced cask influence. This allows the consumer to enjoy an educative experience while drinking which is enhanced by extensive production transparency on the bottle labelling," he adds.
Killowen hopes to be an exemplar for industry's progression, with flavour and transparency at its core. The packaging provides the consumer with all details regarding sourcing, blend ratio and finish. 
"The fact that it is not Killowen distilled spirit but rather, as the names suggests, a blended/ bonded spirit - is clearly set out. By providing the consumer with all the information it allows for a deeper understanding of the flavour breakdown," he adds.
This whiskey is the first of a set of different whiskeys that will be released over the coming months. The whiskey can be slightly diluted to suit the consumer.  The Jamaican Dark Rum Cask was specifically chosen for its smell and freshness, creating a small batch spirit with a full bodied experience.