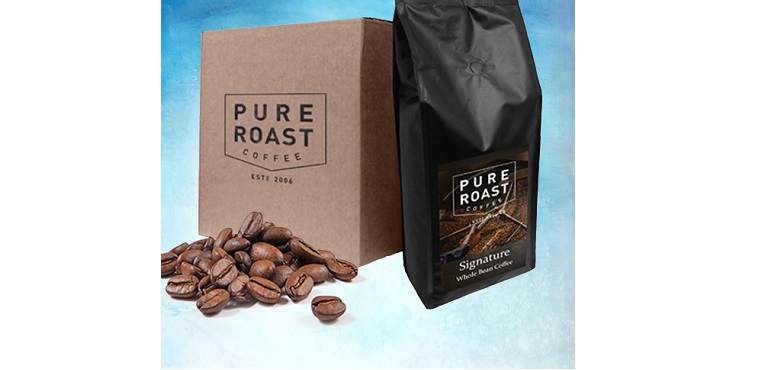 Pure Roast Coffee opens second store in China
Pure Roast Coffee, based at Lisburn in county Antrim, is a leading family-owned convection coffee roaster in Northern Ireland and Great Britain.
The new store in China, Pure Roast Coffee's second, is at the Al working space at the Wujiaochang area of Shanghai. Wujiaochang is home to leading educational institutions in China, and the working space is a platform to host start-ups and show off their potential.
Martin Symington, commenting on the second coffee store to be opened in China in a year, says: "I am delighted that the Pure Roast Coffee brand, a relative start-up in China, is now associated with the working space, an important business development in Shanghai. It means that enterprising business people and other employees will now be able to enjoy our coffee from Northern Ireland."
Pure Roast Coffee is the only coffee shop and retail store in China opened by an Irish coffee roaster. In addition to coffee for the shop, Pure Roast supplies coffee beans and ground coffee for its retail shops there.
Mr Symington also added that plans were underway with his partners in China to open a further 10 stores in Guangzhou, Beijing, Shenzhen and Macau.
Roasting coffee since 2006, Mr Symington, an experienced food entrepreneur, has established a dynamic artisan company bringing a fresh approach to the coffee market.
Mr Symington, BRC double A accredited and the winner of numerous Great Taste Awards  believes that the quality of his coffee is key to continual growth.
The coffee roastery operates in a 30,000 square feet premises in Lisburn and owns various packing and manufacturing machines sourced from the US, Italy and China. Established as a premium coffee supplier throughout Ireland and the rest of the UK, Pure Roast Coffee is now looking to expand in new territories.
Mr Symington, who has experienced both the highs and lows of business, believes that while Brexit brings uncertainty, it also opens doors for many other opportunities.