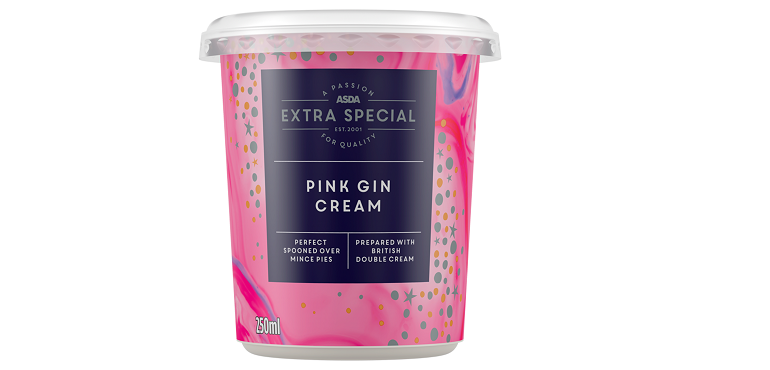 ASDA Launches Boozy Pink Gin Cream just in time for Christmas!
With Christmas just around the corner, and mince pie season in full swing, Asda has launched a delicious addition to the Christmas table - Extra Special Pink Gin Cream - priced at only £2!
Ideal for lovers of pink gin, the Extra Special Pink Gin Cream is made using sweetened double cream, and flavours of sweet and fruity pink gin and mulled fruit, making it a perfect accompaniment to Christmas desserts, particularly the Extra Special Sloe Gin Mince Pies, which are priced at only £2 per pack of six.
An Asda spokesperson said: "We're really excited to bring our customers a boozy twist on a Christmas staple.
We're seeing gin-infused foods continue as a big theme within and with Pink Gin still rising in popularity, we wanted to ensure that people could still savour their favourite flavour throughout winter in the form of this delicious cream!
Asda's Extra Special Pink Gin Cream is available in stores and online now for only £2 per 250ml pot.