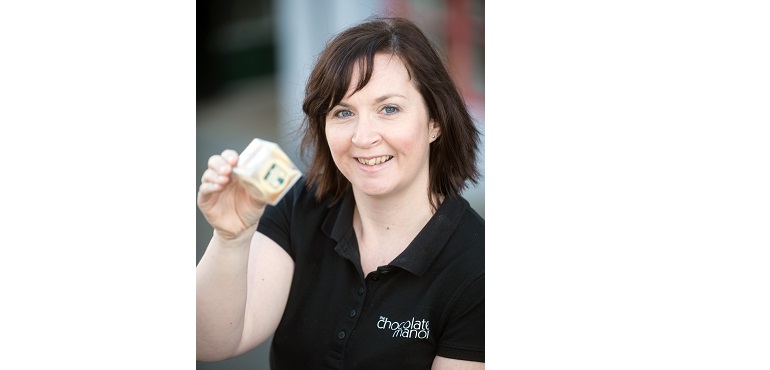 Chocolate Manor is looking for Dream Makers - will you be one of them? by Geri Martin, founder of Chocolate ManorN
Two months ago I began employing staff, and now we have our very first pop up shop in Moore's of Coleraine.
2019 has been a very exciting year, but we're hoping, with your help, that 2020 will be even better.
Last week I launched a crowd funding campaign, to enable us to move to bigger premises, where we hope to launch NI's first Chocolate Visitor Experience, a venue designed to showcase our love of chocolate, with workshop space for education and tastings, for creation and making, and for exploring the wonderful world of chocolate.
Imagine a place that would be make the chocolate dreams of kids and adults come alive. A venue for schools and groups of all kinds to gather, to learn and to experience chocolate making and tasting. We would love to welcome you and your team here in 2020.

Imagine you CAN help to make this a reality.
We have a range of rewards for those who join our band of 'Choccy Dream Makers', many of which would make fabulous Christmas gifts. If you choose to contribute, you will not only get brownie points for giving a great gift, but also be part of bringing a fabulous new experience to Northern Ireland.
The link to the campaign is below – and I want to thank you again for being such a key part of our journey so far. Whether you can contribute now, or simply share the campaign with others, we hope you will continue to support us as before – thank you for being part of our choccy family.
With the sweetest of wishes
Geri
Could you be a CHOCCY DREAM MAKER - we're crowdfunding to enable us to bring more joy with chocolate! Any level of contribution would be so much  appreciated: 
https://www.gofundme.com/f/choccydreammaker

#QueenOf Bespoke Chocolate
http://www.thechocolatemanor.com/
www.facebook.com/chocolatemanor
www.twitter.com/chocolatemanor
Visit us by appointment at Unit 25 Sperrin Business Pk, Coleraine, BT52 2DH
Ph: 07919332843