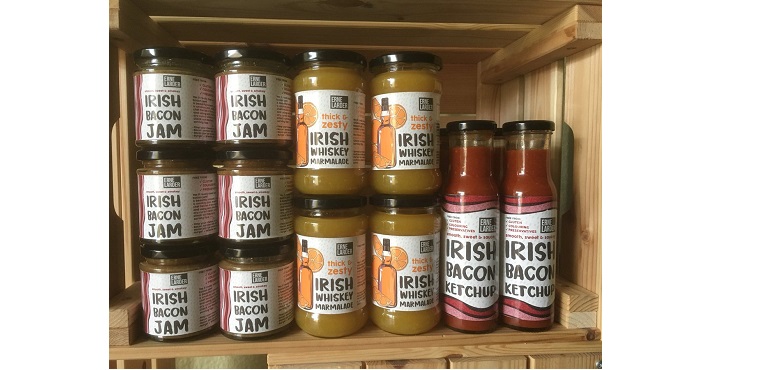 Erne Larder in Northern Ireland wins listing with Artisan Food Club
The small company, which is owned and managed by chef Declan O'Donoghue, has been listed by the Artisan Food Club (AFC) in Britain, collaborative of UK artisan producers many of which are start-up companies. AFC was founded in 2013 to help smaller food producers growth sales especially in Britain.
Mr O'Donoghue explains: "We were helped to join AFC by Craic Foods in Co Armagh, a small business which has longstanding business contacts with the club.
"Our complete range of products is now listed for delis and smaller retailers in Britain especially our Irish bacon ketchup, the only product of its type being produced in both Northern Ireland and the Irish Republic.
"We've been working with Paul Clarke, managing director of En Place Foods and Craic Foods in Northern Ireland for many years and has long links with the club, which offers extensive opportunities to grow our business in Britain, a target market for us," he adds.
Mr O'Donoghue established Erne Larder Preserves in 2016 to develop a range of sauces and jams based on his own experiences as a chef in hotel and restaurant kitchens over many years. His first product was a unique Irish bacon jam.
Erne Larder has also won business from Lidl Ireland.
In addition to Irish bacon jam and ketchup, Erne Larder produces jams and pesto based on recipes created by Mr O'Donoghue.
AFC offers outsource sales and new business generation services to artisan producers. It offers a central source for smaller retailers of original foods from artisan processors across the UK.

AFC initiates introductions to retailers and helps them secure continued sales. It remains a company funded by sales working on a percentage.