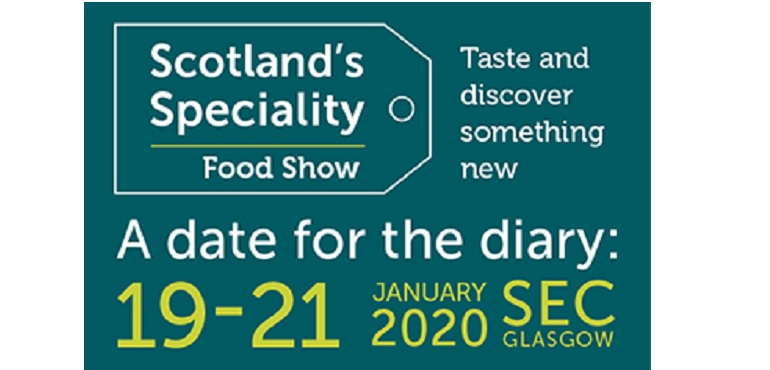 Award-winning taste experiences and quality from Northern Ireland at Scotland Speciality
The 'Taste the Greatness' showcase is part of the Invest Northern Ireland Small Business Food Programme delivered by Food NI and includes products endorsed by the UK Great Taste and Blas na hEireann Irish National Food awards for their premium quality, rich flavours, wholesomeness, authenticity and provenance.
In addition to a broad range of premium food products, Priory Press, a longstanding specialist in the design and print of packaging for the food industry, will be showing examples of its expert services.
Belfast-based Thompson's Tea, a family business which is already doing good business with retailers in Scotland, has won more Great Taste awards than any other tea company in the UK and Republic of Ireland.
While the company is best known for its Punjana brand, Northern Ireland's best-selling tea, it also produces flavours such as peppermint, camomile and a unique Titanic blend named after the ill-fated White Star liner built at the iconic Harland and Wolff shipyard in Belfast.
Burren Balsamics, from Richhill in Co Armagh, has developed a comprehensive portfolio of fruit infused and flavoured balsamic vinegars. Another successful family business, Burren Balsamics has also won a string of Great Taste awards and one of its natural fruit infused vinegars was named 'Best Artisan Product' in the Blas na hEireann Irish National Food Awards last October.
As well as its specialist vinegars, Burren will be showcasing handmade jams and chutneys made from materials from the balsamic process in the small company's strategic focus on zero waste.
Northern Ireland's most successful producer of jams, relishes and chutneys, Erin Grove Preserves, from Enniskillen, Co Fermanagh, will be presenting its extensive portfolio of flavourful award winning products.
A three-star winner in this year's UK Great Taste Awards, Irish Black Butter, from Portrush, Co Antrim will be showing its unique Irish Black Butter, a sweet/savoury spread made from Armagh Bramley apples, treacle, spices and a touch of brandy, the original product which piqued the interest of the judging panel in this year's Dragons' Den on BBC2.
Commenting on the Northern Ireland showcase John Hood, Invest NI's Director of Food and Drink, said: "Scotland Speciality Food has become an immensely popular show for our companies because the event invariably produces leads that generate into future sales. This was certainly the case for a number of companies last year.
"We have a very broad range of original products on show again this year from companies keen to grow business in a market that's very accessible to Northern Ireland and has proved to be particularly open to original food and drink ideas from our experienced and customer-focused producers."
As well as sampling the products, visitors to the Northern Ireland presentation at Scotland Speciality Food will be able to meet the business people behind the produce and to talk to them about their business.
Participation at Scotland Speciality Food Show is the first event in an extensive programme of marketing activities in Britain and the Republic of Ireland for food and drink producers in 2019 under Invest NI's Small Business Food Programme.