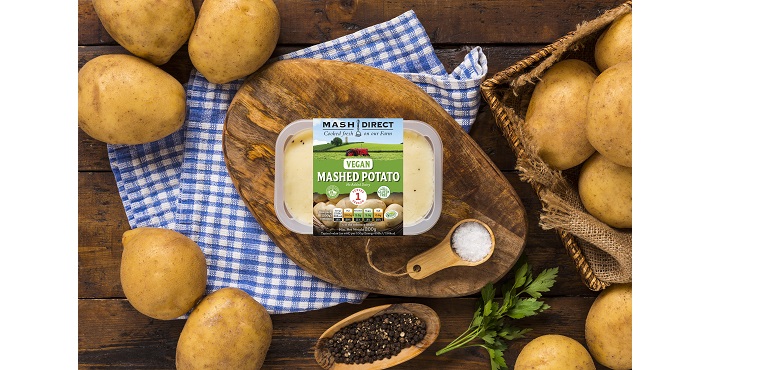 Mash Direct's New Vegan Venture
Mash Direct, the award winning vegetable side dish producer is going from strength to strength with the launch of their Vegan range in light of the booming veggie and plant based food market.
In 2013, Mash Direct became 100% Gluten Free in response to the rise of gluten intolerances. Now, with the demand for vegan products, Mash Direct are taking the lead in the vegetable accompaniments sector and have created a vegan range which is now ready to hit the shelves. Their Vegan Mashed Potato and Vegan Carrot & Swede are made using home grown heritage varieties of vegetables that are steam cooked to retain the flavour and nutritional content of the vegetables. With 100% natural ingredients, their new range offers health and convenience without compromising on taste, quality and nutrition.
Chief Operating Officer at Mash Direct, Jack Hamilton said, "At Mash Direct, we are always looking for fresh ways to innovate and create new eating and buying experiences. We recently eradicated palm oil from our entire range and have removed black plastic from our packaging in a bid to improve our environmental footprint. It is exciting to continue along this journey and create more products that are even healthier for the consumer and the planet and expand our vegan offering."
As a family business the personal touch is very important to Mash Direct. This passion throughout the company has led to their exceptional service levels and innovation which sets them apart in the marketplace.  With vegan diets skyrocketing, it is great to see Mash Direct making veggies easier to enjoy and more accessible and convenient for the everyday consumer.  
Their Vegan range is now available to buy from Tesco, Spar, Supervalu, Costcutter, Dunnes Stores and Nisa.