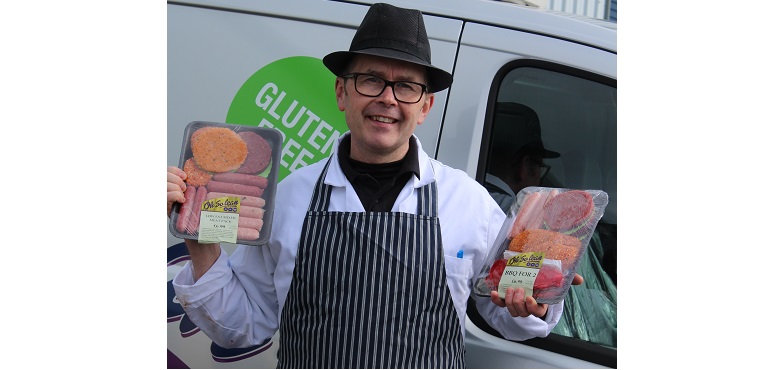 Oh So Lean wins healthy business with top Irish forecourt retailer
Oh So Lean, the Northern Ireland leader in premium low-fat and low-salt foods, has won business with Applegreen, Ireland's top forecourt retailer.
The family-owned and managed food business, which is based at Kilkeel in county Down, has begun supplying its range of healthy convenience meals such as steak mince, roast chicken and steak casserole initially to Applegreen's three outlets in Northern Ireland, which are strategically located on the region's two main motorways – Lisburn and Templepatrick.
Sean Morgan, the managing director and founder of the business, describes the agreement with Applegreen as "an exciting business opportunity" for the company, a pioneer in the dynamic free-food sector."It is the outcome of approaches we made to Applegreen a couple of years ago and to samples subsequently provided," he says."Our discussions with buyers led to an initial listing from the prestigious and very successful retailer for its outlets in Northern Ireland. We are delighted to
be supplying our low-fat and low-salt convenience meals and to have an opportunity to work with managers to ensure the success of our premium products in its outlets.
"Our aim is to encourage Applegreen to extend the contract long-term, but we are grateful for the opportunity to showcase our products to customers seeking healthy, nutritious convenience meals," he adds.
In addition to being low-fat and low-salt, Oh So Lean has enhanced its range of healthy free-from foods to include products free from gluten, dairy, soya, and MSG and with no added sugar.
Ingredients for the products are mostly sourced from local suppliers such as Foyle Food Group in Londonderry, which provides low-fat meat to Mr Morgan's specifications for his products.  
A low salt bacon has also been developed by Mr Morgan in his commitment to the creation of healthier foods. He dry-cures the bacon rubbing it by hand with salt and then uses a unique technique he has pioneered to remove the salt. "Our bacon is 50 percent lower in salt than the lowest currently on the market," he continues.
As a result of its longstanding focus on premium low-fat products, Oh So Lean has won a series of awards in the all-Ireland Gluten Free Awards. It's also a member of Gluten Free Ireland which has been campaigning to increase awareness of the health issues posed by allergens.
Mr Morgan set up the business in 2011 from a focus on developing low-fat meats, including steak, burgers and sausages, to help son Connor control his weight. It has been assisted by business development agency Invest NI.
The enterprise now employs 10 people in a small processing unit overlooking the harbour in Kilkeel, Northern Ireland's main fishing centre, and supplies SPAR/EUROSPAR as well as independent retailers across Northern Ireland and increasingly in the Republic.
Applegreen, owned by Dublin-based Petrogas, has around 500 forecourt retail shops in Ireland as well as in the UK.