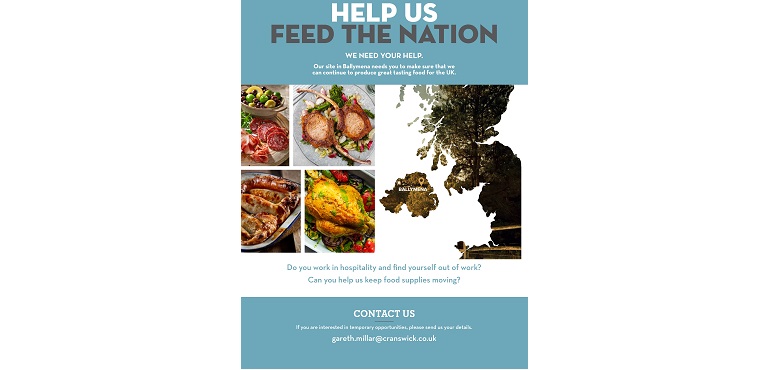 Cranswick Ballymena - Help us Feed the Nation
Our site in Ballymena needs you to make sure the at we are continuing to produce great tasting food for the UK.
Do you work in hospitality & find yourself out of work? Can you help Cranswick plc IN Ballymena keep food supplies moving?  
If you are interested in a temporary opportunity, please send your details to gareth.millar@cranswick.co.uk