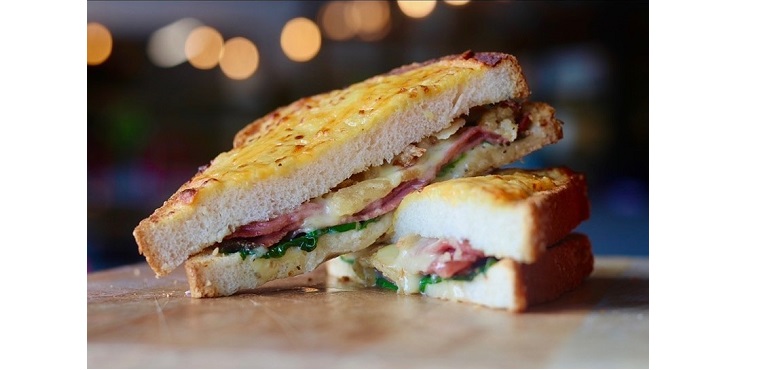 Top award for innovation for Northern Ireland's Deli Lites
Deli Lites, the Northern Ireland specialist in food-on-the-go products, has won a category award and a highly commended in the industry's annual Sammies Awards 2020 organised by the influential British Sandwich and Food to Go Association (BSA).
The family business based at Warrenpoint in county Down, was the outright winner in the New Sandwich Category (Hot) for its Irish Stout Pastrami Tósta snack and was highly commended in the category's cold section for its vegan Spiced Fritters, Beetroot, Hummus, Kale and Candied Walnut snack.
The awards were announced by BSA last week. There were 16 categories in the annual awards.
Now in their 25th year, the Sammies Awards recognise excellence in the food-on-the-go industry, covering all aspects from New Sandwich to Convenience Retailer. A new Environment Award was included this year.
The presentation of awards is scheduled to be held at a gala dinner in the Royal Lancaster London Hotel in November and will be hosted by Chef Theo Randall and Comedienne Jo Caulfield.
Deli Lites, an innovation-led family business, was founded by husband and wife team Brian and Jackie Reid in the 1990s and employs over 200 people in Warrenpoint.
The company produces sandwiches, burritos, wraps and salads for customers in the UK and Republic of Ireland. It targeted Europe and the Middle East for growth before the lockdown.
The company also produces vegan, dairy free, low carb, gluten free and high protein options. It has established a chef-led Innovation Hub to drive new product development. In addition to winning UK Great Taste Awards for its products, Deli Lites has won national awards for its luxury cakes under the Past Tense brand.
As the voice of the British sandwich industry, the primary aims of The British Sandwich Association are to:
Safeguard the integrity of the sandwich industry by setting technical standards for sandwich making and by encouraging improvement in the industry;
Promote excellence and innovation in sandwich making;
Provide a source of information for the industry;
Promote the consumption of sandwiches; and to
Provide a collective voice for all those involved in making, distributing and retailing sandwiches and to represent the views of the industry.