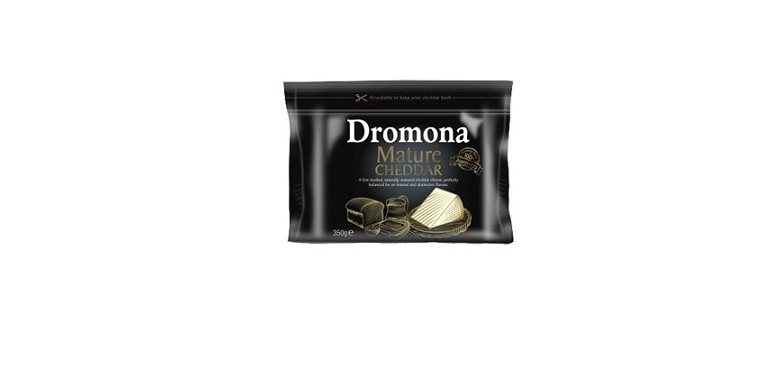 Dale Farm in Northern Ireland named Best Cheddar Cheese in the UK
Northern Ireland's Dale Farm's mature Dromona cheese was named the Best Cheddar at the inaugural Virtual Cheese Awards. Over 300 cheeses were whittled down the week before to the final 30 (across seven categories) which for the first time ever were judged live online.  
Dale Farm is Northern Ireland's biggest dairy farming co-operative and biggest producer of a wide range of cheddar cheeses under the longstanding Dromona brand. It also has an extensive portfolio of other dairy products.
The Virtual Cheese Awards was founded by Sarah de Wit and Nigel Pooley during the Covid-19 pandemic and aimed to demystify and celebrate British cheese and its producers in a time of great need. 
Sarah de Wit, co-founder of the Virtual Cheese Awards and a cheese and dairy consultant, says: "The quality of British cheeses entered into the awards was amazing and the judges had a tough time narrowing it down to just one cheese.
"We really are leading the world with our exceptional cheesemakers and we're super proud to shine a light on them. All we ask is that consumers go out and buy these cheeses and support our British cheese industry," she adds.
Holly Shackleton, editor of Speciality Food magazine, which supported the awards, continues: "I am delighted to be part of this brilliant initiative to support and elevate British cheese during a challenging time for the industry. This exciting new virtual format enabled a great day of judging, celebration and discovery, and really shone the spotlight on our top-performing cheesemakers who thoroughly deserve higher recognition.
"We are committed on Speciality Food to supporting the British cheese industry. I now look forward to delivering some valuable promotion to the winner across our print and digital platforms. Congratulations to the winners, the organisers, and indeed everyone who participated to make this a success."
The final seven categories were judged through the day by a panel of expert cheese judges all hosted by food and drink broadcaster, Nigel Barden.
The Virtual Cheese Awards is a not-for-profit event created to support and celebrate British cheesemakers in a time of great need. All profits will be given to the Specialist Cheesemakers Association and RABI (Royal Agricultural Benevolent Institution) so they can continue to support British farmers and dairy producers.