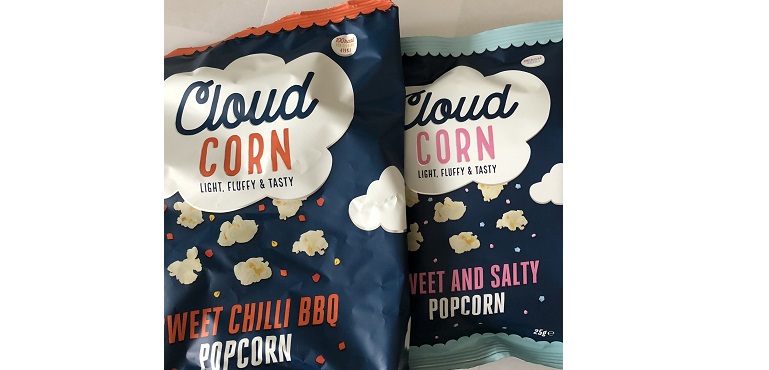 Cloud Corn Popcorn from Belfast in Asda deal
Belfast specialist snack food producer Food Stories has won its first business with top supermarket chain Asda.
Food Stories, owned and managed by local businessman Michael Heaslip, is supplying its Cloud Corn branded popcorn to the supermarket for 16 stores across Northern Ireland. The supermarket has chosen the company's sweet chilli BBQ flavoured popcorn for its snack shelves.
The contract, according to Mr Heaslip, is the outcome of approaches to the supermarket about its range of Cloud Corn popcorn and Pinkfinch veggie and fruit crisps over a number of months.
"We're thrilled to be supplying Asda, among our most important and successful supermarkets here, over the summer months. We hope that this immensely encouraging contract for us, especially as we recover business from the pandemic which impacted adversely on our business in foodservice and with airlines, will be extended.
"We are supporting the Asda listing in an extensive social media advertising campaign. Unfortunately, we are unable to sample in-store due to the coronavirus regulations," he adds.
Food Stories has two further flavours in addition to the sweet chilli BBQ chosen by Asda. These are salty and sweet and salty. Before the lockdown, the small company had business in international markets including the Netherlands, Belgium, Sweden, Spain and Canada. It also supplied major airlines in Europe and French Polynesia.
"We are now working strenuously to recover this significant business. We know, however, that it will take time to rebuild the sales abroad. So, the new business at home is very welcome," he adds.
The popcorn is gluten-free, high in fibre, suitable for vegans and made only from natural ingredients.
Mr Heaslip formed Food Stories in 2014 to specialise in artisan foods on the back of extensive experience in marketing such snacks.
He formed Cloud Corn to develop opportunities here and in exports from the growing demand for healthy artisan snacks. As part of his focus on exports, Mr Heaslip decided that all the nutritional information on the packaging should be in six languages – English, French, Spanish, German, Dutch and Italian.