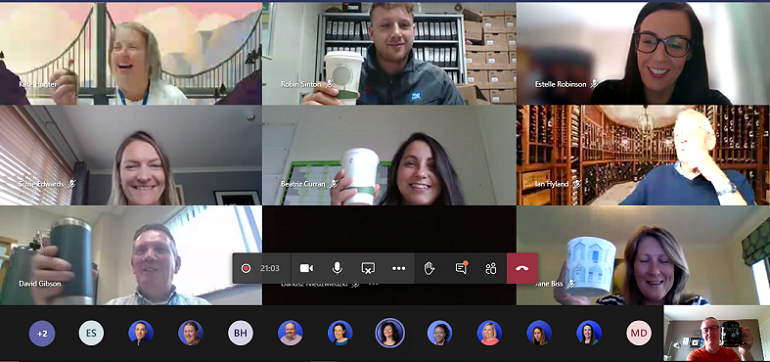 Moy Park Celebrates Marie Curie Fundraising Milestone
Leading food company Moy Park has raised £20,000 in aid of its UK charity partner Marie Curie.
Over the past two years, Moy Park team members have taken part in a variety of activities to reach the funding milestone including mountain climbing, competing in marathons and cycle relays, and most recently hosting a virtual tea party, helping colleagues catch up and relax during lockdown.
Moy Park announced its partnership with Marie Curie in 2018 and all funds raised will help the organisation provide more free care to people with terminal illnesses in their own homes and in the charity's nine hospices across the UK. The charity partnership was chosen by employees from across the business.
Celebrating the significant fundraising milestone, Moy Park's HR and Performance Director Kirsty Wilkins said: "We'd like to thank everyone who has either donated money, attended one of our events, or taken part in a walk, trek or hike! It has been a real team effort. Moy Park staff across our sites have many more exciting activities planned for the year ahead and I thank everyone for their energy and commitment in supporting Marie Curie's great work."
Anne Hannan, Marie Curie Partnerships Manager said: "We're blown away by the support from Moy Park over the past two years. The team have been incredible and £20,000 is an amazing amount that will help us provide care and support for people living with terminal illness and their families, whether its terminal cancer, MND, heart failure or lung conditions. Thanks to everyone who donated or took part in an event and we're looking forward to the exciting activities planned for the year ahead!"
Moy Park staff across the business participated in the Blooming Virtual Tea Party to fundraise for its charity partner Marie Curie.