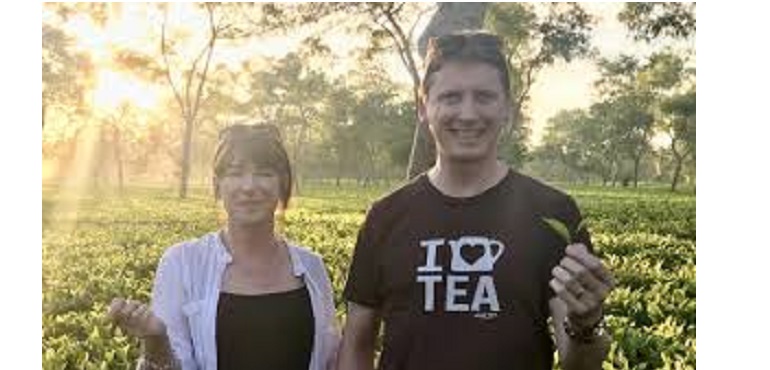 UK-Japan deal offers big boost to local firms
The UK-Japan Comprehensive Economic Partnership Agreement was agreed in principle by International Trade Secretary Liz Truss and Japan Foreign Minister on a video call recently (Friday, September 11).  It is the UK's first major trade deal outside the EU.
The deal secures additional benefits beyond the EU-Japan trade deal, including a way for Northern Irish products to be officially recognised. By increasing geographical indications (GIs) from just seven under the terms of the EU-Japan deal to potentially over 70 under the UK-Japan agreement, this would lead to improved recognition of key UK brands in the Japanese market.
Products that could benefit from the new arrangements are Irish poteen, Armagh bramley apples, Lough Neagh eels and Lough Neagh pollan.
A deal could increase UK trade with Japan by £15.2 billion, giving a £1.5 billion boost to economy and increasing UK workers' wages by £800 million in the long run. This will benefit the 120 businesses in Northern Ireland that exported to Japan last year and help even more local businesses to sell their goods to Japan for the first time.
International Trade Secretary Liz Truss said: "This is a historic moment for the UK and Japan. This is our first major post-Brexit trade deal and it goes far beyond the existing EU deal by securing new wins for British businesses including in our great manufacturing, food and drink, and tech industries.  
"From our Armagh bramley apples and Irish poitin to our specialist tea makers, this deal will create new opportunities for people throughout Northern Ireland and help level up the whole of the UK. 
"Strategically, the deal is an important step towards joining the Trans-Pacific Partnership and placing the UK at the centre of a network of modern free trade agreements with liken-minded friends and allies."   
The removal of several trade barriers aims to assist the UK's 8,000 SMEs already exporting goods to Japan, by offering tariff-free trade on 99% of UK exports to Japan.  
The UK has negotiated a deal that sees tariffs fall on pork, beef, salmon and a range of other agricultural exports, which will be welcome news to Northern Ireland meat producers whose exports last year accounted for 41% of the UK's total exports of meat and meat preparations to Japan.
Other key benefits of the deal include: Cutting-edge digital & data provisions that go far beyond the EU-Japan deal, including enabling free flow of data, a commitment to uphold the principles of net neutrality and a ban on data localisation that will prevent British businesses from having the extra cost of setting up servers in Japan.
Improved market access for UK financial services – including greater transparency and streamlined application processes for UK firms seeking licences to operate in Japan. The deal creates an annual dialogue between Her Majesty's Treasury, UK financial regulators, and the Japanese FSA that will explore ways to further reduce regulatory friction – something that would be impossible were the UK still in the EU.
New protections for UK creative industries – British businesses can now be confident that their brands and innovations will be protected. We have gone beyond the EU on provisions that tackle online infringement of IP rights, such as film and music piracy.
Improved mobility for business people – securing more flexibility for Japanese and British companies to move talent into each country, covering a range of UK skilled workers to enter Japan, from computer services to construction.
One business already experiencing success in the Japanese market is the Belfast-based specialist tea makers, Suki Tea. Supported by the UK Government and Invest Northern Ireland, Suki Tea already exports 25% of its overall turnover.
Established 15 years ago with just a £300 investment each from Annie Irwin and co-founder Oscar Woolley, Suki Tea now exports to more than 22 countries with plans to expand into Australia and the Middle East through online sales.
With 12 employees at its Belfast headquarters, Suki Tea's first shipment to Japan happened in 2009, marking the company's first ever export. The query came through a Facebook message from a Japanese distributor who Suki Tea still works with today.
Co-founder of Suki Tea, Oscar Woolley: "It's amazing to see Japanese people drinking tea from Northern Ireland, and it's because of the high value and quality associated with products made in the UK.
"We make certain tea blends that aren't easily accessible in Japan. For example, our fruit and herbal blends like Apple Loves Mint, and of course Belfast Brew, are very popular in Japan. I think these particular products do well because we're offering something more than green tea which Japanese tea lovers are used to.
"Thanks to the UK Government and Invest Northern Ireland we went on a trade mission to the Hankyu British Fair in Osaka. This was instrumental in establishing our presence in Japan, as well as understanding how to market Suki Tea to the Japanese consumer."
This is the first step towards the UK's aim to become a member of the Comprehensive and Progressive Agreement for Trans-Pacific Partnership (CPTPP), which will open up 11 key pacific markets for exporters, reducing tariffs for UK business (95% of goods traded between members are tariff-free).