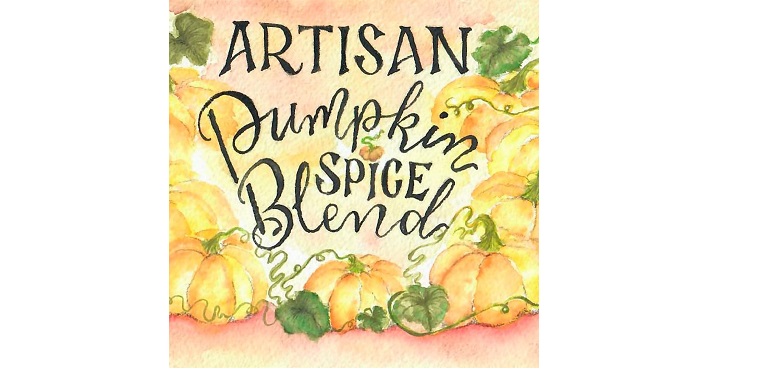 Artisan entrepreneur launches new spice blend
A fresh pumpkin spice blend has been developed by a new artisan enterprise in Northern Ireland.
Artisan Pumpkin Spice Blend has been formed by kitchen table entrepreneur Stephanie Neumann-Flynn in Portrush, county Antrim to help home cooks in particular to enhance the flavours of their meals.
Stephanie is demonstrating that pumpkin spice is a quintessential and warming spice especially for autumn and winter and isn't just for Halloween and the pumpkin pies so popular in the US. 
The new spice is based on her own hand crafted blend which she's been using for some considerable time and can be used to add distinctive flavours to food at any time of the year.
"My focus is on fresh spice because it's so much stronger that others which have been on the shelves for months," explains enterprising sole trader Stephanie, a mother of two young boys. She began developing the spice and artisan business during a break from a role in administration at the Ulster University to bring up the children. Encouragement to develop the blend and business came from friends.
The success of the pumpkin spice, which is already on sale in many delis in Northern Ireland, has encouraged the entrepreneur to seek new premises for the small business. It is benefiting from the current trend towards home cooking in Northern Ireland because of the current Covid-19 pandemic.
"The fresh spice is so versatile and is great for stews, pasta, with oven roasted vegetables, popcorn, rice pudding and warm milk."
She subsequently sought advice and assistance from Foodovation, part of the North West Regional College in Derry, which has a tremendous record of helping start-up and smaller enterprises to turn smart food ideas into products for consumers here and abroad.
Stephanie continues: "The team at Foodovation was very knowledgeable and supportive in helping me take the necessary action to prepare the spice for a wider marketplace. It's a tremendous facility for start-up and other smaller food enterprises."
Stephanie has created a potent blend of fresh spices with pumpkin including cinnamon, cloves, nutmeg and ginger. The blend is produced in recyclable paper bags featuring an eye-catching label created by top local designer Janet Miller of Kiso Arts in Portrush. "I wanted labelling that would help to catch the attention of shoppers and so decided to seek Janet's help. Janet has created a fabulous image for my spice product. It's a delightful and colourful work of art which is already attracting very positive feedback from retailers and shoppers here," she adds.
Stephanie's passion for good food was also shaped during her 18 years spent growing up in Brussels, the Belgian capital which has become one of Europe's food hubs.