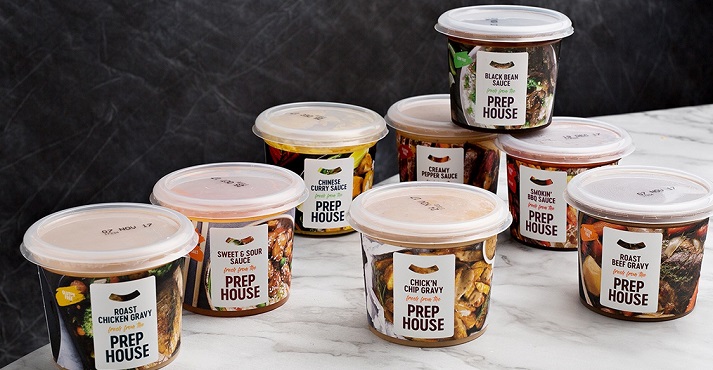 Prep House in Northern Ireland expands through acquisition
Prep House, the award-winning producer of sauces, mayonnaises, stocks and marinades, has expanded its existing product portfolio by acquiring another successful Northern Ireland producer.
Based in Crossgar, Co Down, Prep House, a longstanding family business supplying both retail and foodservice customers in Northern Ireland and the Republic of Ireland, has acquired Hollah Preserving (Hollah) in Moira, Co Armagh, a producer of spicy sauces, jam and chutney.
Prep House has acquired Hollah as a going concern and plans to invest in the development and marketing of its range of products including its popular and Great Taste Award winning Bucky BBQ sauce. Prep House will be taking over production of Hollah's range in January.
Paul Bell, Managing Director of Prep House, explains: "The Hollah products, which are established and successful particularly in the local marketplace, are an excellent fit for our existing range of sauces.
"We see significant scope to increase sales of the Hollah products through our extensive network of retail outlets here and in the Republic of Ireland and our extensive marketing and merchandising expertise and greater resources.
"This is a strategic acquisition and is a logical extension of our engagement with smaller food businesses such as Clandeboye Yoghurt in Bangor, Long Meadow Cider in Loughgall and Farm View Dairies in Castlereagh," he adds.
Mr Bell said Trudy Hopkinson, one of the two founders of Hollah Preserving in 2014, will be joining Prep House to assist the further development of the existing products and new ideas in association with Prep House's experienced New Product Development team in Crossgar.
"I am delighted to welcome Trudy to the Prep House team and look forward to working with her on the further development of Hollah's successful products," adds Mr Bell.
Mr Bell took over the reins at the Crossgar family business in 2015 and has driven its growth through investment in people and products and innovative and customer focused services. The company currently employs around 20 people at its modern manufacturing and new product kitchen operation in Crossgar.
Awards for taste and quality have also followed from the UK Quality Food and Drink, Great Taste Awards and the Blas na hEireann Irish National Awards.  In addition, Prep House won gold stars in the recent UK Great Taste Awards 2020 for its innovative Whiskey and South West sauces.