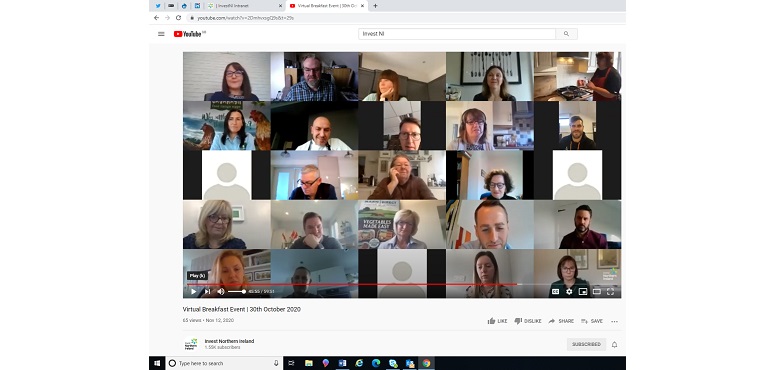 Invest NI's Virtual Breakfast 'Meet the Buyer' Event
In order to reconnect with key retail, foodservice and wholesale buyers in ROI and GB as well as the local food and drink supplier network during Covid-19, Invest NI's Food and Drink Business Development team recently hosted a virtual 'Breakfast' themed 'meet the buyer' event.
The virtual event was a resounding success creating a relaxed informal environment enabling visual re-engagement with a large plethora of key buyers across retail and food service. Northern Ireland producers participating on the event included: Whites Oats, Finnebrogue Artisan, Cavanagh Eggs, Irwin's Bakery, Mash Direct and Hellbent.
The focal point of the event was a Tea Tasting demo by Oscar Woolley of Suki Tea and an inspirational live cookery demo by local chef, Paula McIntrye, from her home kitchen. As Paula cooked with the local products she was joined by the enterprising producers who introduced the stories behind the innovative products.
In advance of the virtual event, samples of all of the food and drink products featured in the live demo were couriered to over 40 buyers and key influencers including leading GB and ROI based food writers and media. 
You can view Invest NI's virtual Breakfast 'Meet the Buyer event be clicking on the link below: