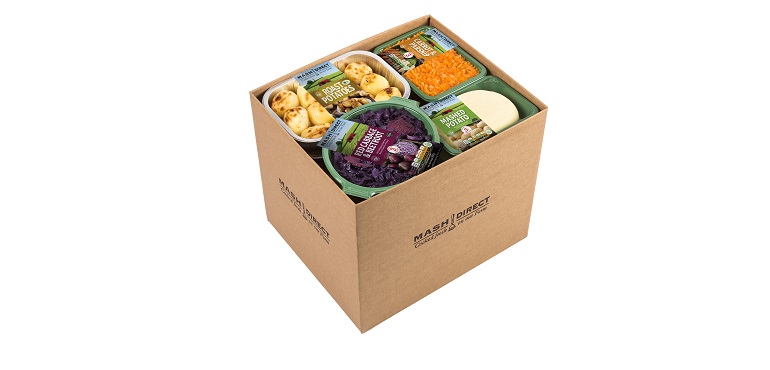 Beet the Christmas Stress with Award Winning Festive Side Dishes!
Christmas 2020 will be a smaller Christmas gathering, with families being able to spend more time together, with more of a focus on convenient, festive, and healthy dishes for them to enjoy together.
Local vegetable side-dish producer, Mash Direct has launched their seasonal products to cater for all your festive needs and take the stress out of Christmas, allowing you to spend more time with family, with the added convenience of delivery, direct to your door!
Mash Direct's diverse Christmas range is sure to bring plenty of variety to the festive table, whilst still focusing on traditional tastes.  Ranging from Red Cabbage and Beetroot to Honey Glazed Parsnips as well as Stuffing Bites, there is guaranteed to be something for everyone to enjoy this festive period.  This Christmas range offers the convenience of little preparation and quick cooking times with added Christmas flavours, set to be a hit for all festive occasions.
Lance Hamilton, Sales Director at Mash Direct, said: "It is now more important than ever to experience togetherness at Christmas and create some festive sparkle.  Our award-winning vegetable accompaniments take the hassle out of Christmas due to their convenience and versatility, meaning you can spend more time with family and enjoy the festive period."
To take the stress out of Christmas food shopping this year and with a real focus being on local food companies offering delivery services, Mash Direct's products are available for delivery across Northern Ireland and the Republic of Ireland fresh from the family farm.  This service provides convenience to busy customers and their families, as well as those who may be isolating as a result of Covid-19.  There are a wide range of tailored box selections available which can be ordered through the Mash Direct website (www.mashdirect.com/shop).
Mash Direct's seasonal range is available in major retail multiples, convenience stores and independents throughout NI.
Their Christmas Box (£25) is available to pre-order until the 20th of December to ensure Christmas delivery.  This festive box contains many farm-fresh, nutritious, healthy, fun and innovative Christmas products, such as, 2 x Honey Glazed Parsnips, 2 x Brussels Sprouts with Bacon & a Butter Glaze, Roast Potatoes x 2, Red Cabbage & Beetroot, Mashed Potato x 2, Carrot & Parsnip x 2 and Stuffing Bites.
Mash Direct produces over 50 products that are 100% Gluten-Free and free from artificial colourings and flavourings and are available throughout the UK and Ireland.   The innovative farming enterprise, now boasts 23 Great Taste Awards, ranging from Mashed Potato to Cauliflower Bites. 
Website: www.mashdirect.com / www.mashdirect.com/shop