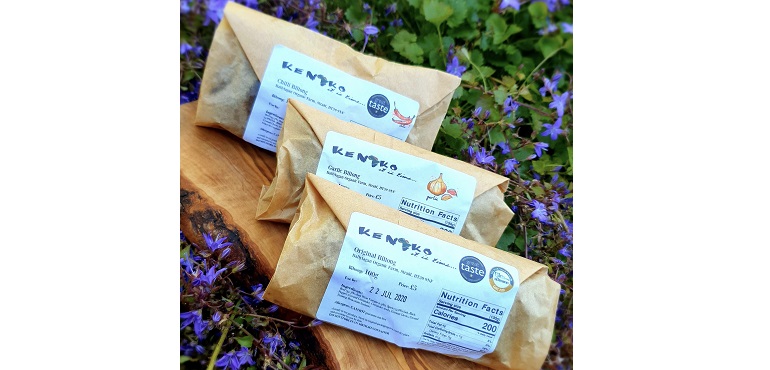 Northern Ireland's Ke Nako Biltong is the UK's 'King of Snacks'
Ke Nako Biltong, producer of Northern Ireland's award winning South African biltong, has won a major UK title for its classic biltong as a tasty and healthy snack.
In addition, the company, which is based at Ballylagan Organic Farm near Ballyclare in county Antrim, won awards for three other products in a competition in England held in association with the influential Charcuterie Board.
Ke Nako's popular biltong won the top Snack category in the competition and the company's chilli biltong, droewors and garlic biltong gained the other awards in the same category.
Launched by Ilse van Staden, who was born in South Africa, and wife Alanagh in 2012, Ke Nako produces the biltong and other products from 100 percent Northern Ireland beef from two local organic dairy farms.
The company, which has won other major awards, including UK Great Taste and Blas na hEireann awards, for the quality and outstanding taste of its small batch cured and air dried meats, has also developed a unique biltong powder. It won the Top of the Shop competition on BBC TV hosted by celebrity chef Tom Kerridge in 2018.
Ke Nako has won respect throughout the UK and Ireland for the biltong products which are now recognised as popular snacks rich in minerals such as zinc, iron, magnesium and vitamin B-12; all essential for the body to function.
The Charcuterie Board, which is based in Exeter, promotes collaboration, networking, learning and marketing for the entire cured meat sector in the UK. It is primarily producer led, but provides a unique forum for supply side businesses, food safety consultants, buyers, retailers, training schools, statutory bodies and consumers to all network, discuss, promote themselves and do business together in one place.