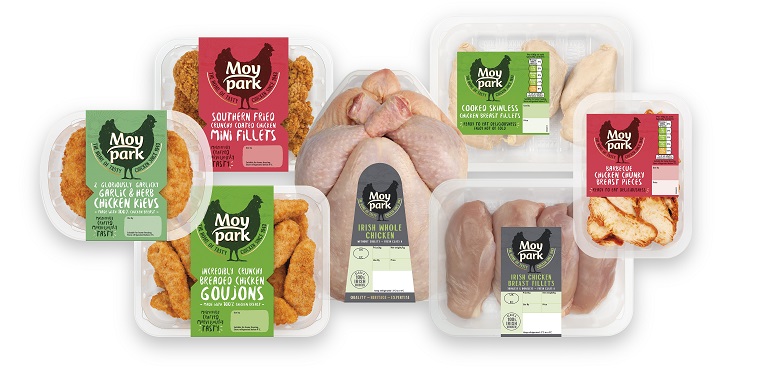 Moy Park Returns as Sponsor of Rare Breed
Ireland's number one poultry brand, Moy Park, is once again proud sponsor of UTV's hit series 'Rare Breed – A Farming Year'.
The sponsorship will see Moy Park's core branded range, which includes primary, breaded and ready to eat products, feature on primetime television for three months.
The popular show makes a return to screens on Tuesday 12th January at 7.30pm and will feature seven families from across Northern Ireland as they look back on 2020, and the challenges it brought.
Commenting on the sponsorship, Moira Mills, Moy Park Senior Brand Marketing Manager said,
"We are delighted to be back on board as sponsor of UTV's Rare Breed, and proud to be part of a show that heroizes Northern Irish farmers.
"Farming is such an important part of both the Northern Ireland economy and the local community, and the programme gives viewers an opportunity to learn more about our excellent agri-food industry and the farming families behind it.
"Each ad break during episodes features stings showcasing mouth-watering serving suggestions of Moy Park products, from a traditional whole chicken for the Sunday roast, to our breaded mini fillets – delicious in a wrap at lunch time or for a mid-week dinner."
Highlights of the new series, now in its ninth year, includes three families whose daughters are stepping up to look after the family business, along with a new community farm in County Antrim.
Tony Curry, Programmes Editor at UTV said,
"Rare Breed – A Farming Year has become a firm favourite amongst UTV viewers who look forward to the return of the agricultural series each year in our New Year schedule.  Once again, each of the 12 episodes take us through the year, and this year more than most, we see the realities of modern farming and get an armchair view into the lives of the people who carry on this vital tradition and industry.  I'm sure the series will entertain, educate and delight in equal measure."
For more information on Moy Park branded products and distribution please contact Estelle Robinson on 07876063318 / estelle.robinson@moypark.com