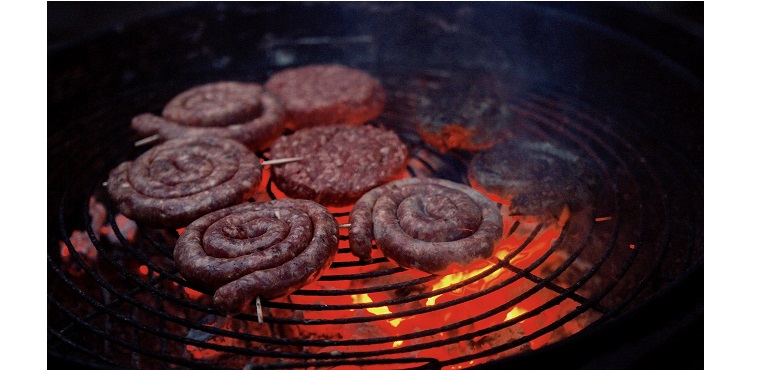 Hellbent Boerewors sausages now on shelves at Sainsbury's
Hellbent, the Northern Ireland producer of delicious South African-style beef and pork foods, is now supplying its award-winning Boerewors spicy sausages to Sainsbury's.
The Belfast-based company's succulent and 90 percent beef sausages are on sale in all 13 Sainsbury supermarkets across Northern Ireland.
Hellbent, a small food business formed in 2018 by rugby stars Louis Ludik and Schalk Van der Merwe, has won its first business with the supermarket chain through a unique agreement between Sainsbury's and Henderson Group, the leading Northern Ireland food wholesaler.
Announcing the new business with Sainsbury's, Louis Ludik said: "We were delighted when Henderson Group informed us that they had recommended our Boerewors to such an important UK supermarket chain because of the opportunity it provides to raise our profile among its regular shoppers here and, of course, its influential buying teams throughout the UK.
"We see the new business as an important measure of the success we've been experiencing in Henderson's EUROSPAR stores across Northern Ireland over almost a year. Our hope is that this will lead to further business here and to opportunities for our sausages in Britain.
"We'd also aim to encourage Sainsbury's to consider listing our delicious spicy meatballs and beef burgers over the next few months," he added.
The agreement between Sainsbury's and Henderson Group is an outcome of concern over the supply of some food products due to the changes in the post-Brexit trading relationship between Great Britain and Northern Ireland especially over the next three months.
Sainsbury's has confirmed that it has "a temporary supply agreement with Henderson Wholesale Ltd". The supermarket continued: "A small number of our products are temporarily unavailable for our customers in Northern Ireland while border arrangements are confirmed.
"We were prepared for this and so our customers will find a wide range of alternative products in our stores in the meantime."
Henderson Group said: "We can confirm that we have entered into an agreement with J Sainsbury supermarkets that will see both parties working together to ensure availability for our customers."
Hellbent sausages are blended with spices including coriander, cloves and nutmeg to provide a traditional taste of South Africa.
The company, which also launched two new Irish pork dishes with South African flavoured sauces in Tesco Northern Ireland, has won business for beef products with Aldi Ireland.