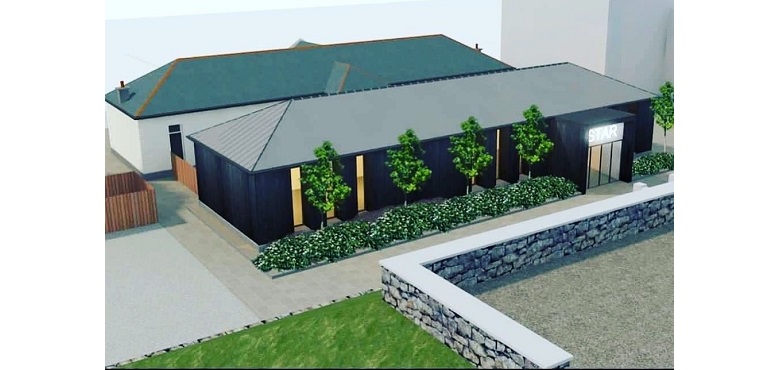 New visitor centre planned by Derry brewery and distillery
A new tourism attraction is being planned by Walled City Brewery & Distillery in Derry later this year. 
The brewery, Derry's most successful and innovative, is to create a state-of-the-art visitor centre at its complex in Ebrington, just outside the city.
Announced by James Huey, founder and director of the Walled City Brewery, which produces a range of award-winning craft beers and Amelia Earhart Gin, the project will provide 15 new jobs. The brewery and distillery is part of a complex which includes an award-winning restaurant and brewing academy.
The visitor centre is scheduled to open in time for the centenary in October of the closure of Watt and Company, once the biggest whiskey distillery in Ireland.
"Exactly 100 years ago this year, the last distillery in Derry – the world-famous Watt & Co - abruptly closed, with the loss of hundreds of jobs when the distiller Andrew Watt locked out striking distillery workers in October 1921," Mr Huey says. "It was the final chapter in Derry's position as the distilling capital of Ireland and one of the biggest centres of whiskey production in the world. Our hope is that it will be fully operational when tourism starts to return to the region," he adds.
The brewery has long been a successful innovator in the industry, launching Ireland's first ever Homebrew Academy, followed by a Beer Masterclass and the most recent innovation, 'Unlock the Walled City' in association with other tourism providers.
These were in such high demand last summer that the brewery had to turn down over 800 visitor requests, hence the need to expand.
Mr. Huey continues: "The new visitor centre will enable multiple new tourism experiences around brewing and distilling, plus it will incubate new external experiences to showcase our burgeoning LegenDerry Food scene."
The new centre has been secured through a Tourism NI Capital Experience Grant plus private investment.
 "The new experiences will give visitors the chance to be creative, trying out traditional skills whilst being told immersive stories from the city and beyond," he explains. "For example: shuck native Lough Foyle oyster with a local fisherman, followed by a competition to smash the oyster shell for addition to the Foyster Brew.
"Then savour the Foyster and Oyster for dinner; leaf through the original Siege diary to find the totally unique beer recipe that is the basis for the 1689 Siege beer; pick botanicals from our wildflower garden, then distil a gin on our small batch gin, design the name and label, then take the gin home.
"These experiences would add further value by generating visitor demand in the difficult shoulder season and also stimulate the night time economy," he added.