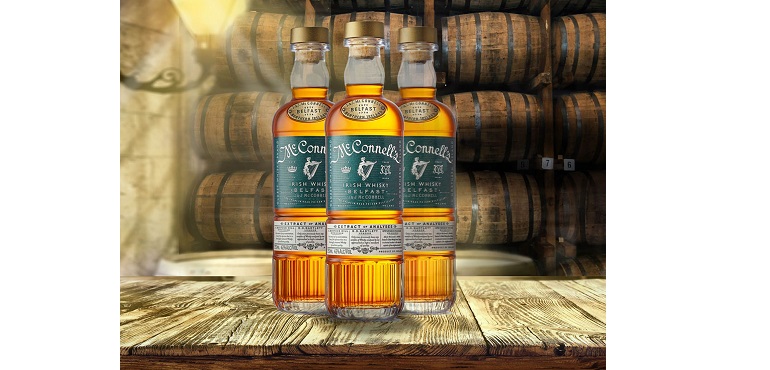 Distillery at Belfast gaol moves ahead
Belfast Distillery Company (BDC) has appointed a new chief executive and received permission to develop a new whiskey distillery at Belfast's landmark Crumlin Road Gaol.
Former Wash Whiskey commercial director John Kelly has been appointed by BDC. His role and that of the BDC team will be to build a brand, a distillery and a visitor experience that all of Belfast can be proud of.
BDC director James Ammeen said: "Appointing John to this all important role is a significant step for BDC in what will be a big year for the firm.
"Our McConnell's Irish Whiskey is already well-established in key local and export markets and of course there is always room for growth.
"We have exciting plans for a whiskey distillery and visitor centre and we are delighted that John is now in place to lead our team and take those plans forward."
The whiskey distillery and visitor centre has just received permission to develop at Belfast's landmark Crumlin Road Gaol.
Belfast City Council has signed off on a £15 million BDC plan to transform the gaol's vacant "A" wing into a distillery facility.
The planned facility is part of a £25 million tourism and hospitality investment by US backers of the gaol, which has been vacant since 1996.
The distillery facility project was previously approved by Belfast City Council in April 2013, and work commenced on it in February of 2015, the month after BDC signed a lease agreement. However, work halted in July of 2015, and the newly-approved planning permission application was submitted following meetings with planning officials in 2019.
 Kelly has said saying the new council approval by "securing planning permission is a very welcome milestone for BDC and our plans to build a distillery and visitor centre on this unique site in the former Crumlin Road Gaol.
"As we hopefully emerge from the Covid era, tourism will have a crucial role to play in rebuilding the local economy and this project can ultimately bring high quality jobs to the region and bring many tourists to north Belfast."
Kelly added: "We remain in ongoing dialogue with other government departments and we hope to move into the building phase in the months ahead."