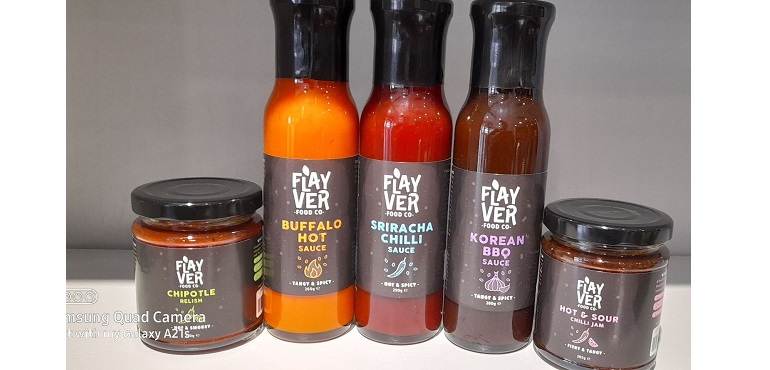 Flayver introduces spicy street food inspired products
Flayver, a new artisan business in Northern Ireland specialising in spicy sauces and relishes, has been formed by two successful food entrepreneurs.
The new Flayver Food Company, formed by Declan O'Donoghue and Paul Curry, both based in Enniskillen, has launched four street food inspired products -  Buffalo Hot Sauce, Korean BBQ, Sriracha Chilli, Hot and Sour Chilli Jam, and Chipotle Relish for lovers of hot foods and especially street food.
O'Donoghue owns Erne Larder Preserves, a small business which has created a successful range of ketchup, sauces and jams that are on sale in delis and specialist grocers in Northern Ireland, the Republic of Ireland and most recently a hamper company in New York.
Curry is the founder and managing director of Northern Smokehouse, a successful artisan smoker of a wide range of meats and fish.
Both are experienced chefs who have worked in leading restaurants and hotels in the UK and Ireland over many years and are also behind the development of a new super deli and food hall, Between the Bridges, also in Enniskillen.
Flayver flavours owe much to Curry's travels particularly in Asia.
 "Flayver is an innovation-led brand we've been working on for about a year now," O'Donoghue explains. "The idea came from Paul's travels to Australia and Thailand where street food is very popular and abundant.  Our Flayver street food inspire range of condiments is based around four themes - sweet, sour, salt and spice. The new company is the first of several we are planning within our P&D Food Group.
"We are using the sauces in particular in our novel street bowls at the new deli which are a great light lunch or dinner alternative, from sticky rib meat and rice to sriracha glazed crispy chicken and egg noodles, and much more," he adds.