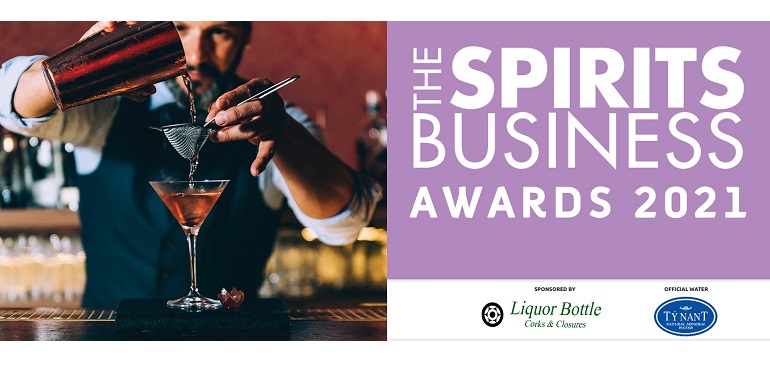 The Spirits Business Awards 2021
Awarding excellence across the spirits industry
Entry Deadline: 30th July 2021
Judging: August 2021
The SB Awards Ceremony: October 2021
The Spirits Business Awards is back once again to celebrate the people and brands pushing the boundaries of innovation in the spirits industry.

Aiming to award those driving excellence in the global spirits market, The Spirits Business Awards judging panel – made up of The Spirits Business' editorial team and independent industry experts – will acknowledge the highest achievers across categories covering five key areas: Retail and Marketing, Sustainability and Innovation, Tourism, Products, and People.

Entry registration is now open for this year's competition, scheduled to take place in August 2021. While the winners of last year's Spirits Business Awards were announced as part of our first virtual ceremony, we are hoping that the lifting of restrictions means we can celebrate your success in person, over a cocktail or two, this October at The Spirits Business Awards Ceremony 2021.

Results will be published in the November 2021 edition of The Spirits Business magazine, providing winners with international editorial exposure through a monthly circulation of 13,500 copies to our readership of 50,000 spirits professionals. With additional social media coverage and press release exposure for selected winners, the competition is an excellent way to give your brand that extra edge. The Spirits Business Awards 2021 is brought to you by The Spirits Business magazine and sponsored by Liquor Bottle Corks & Closures.
To Enter Visit: https://www.thespiritsbusiness.com/awards/sb-awards-2021/