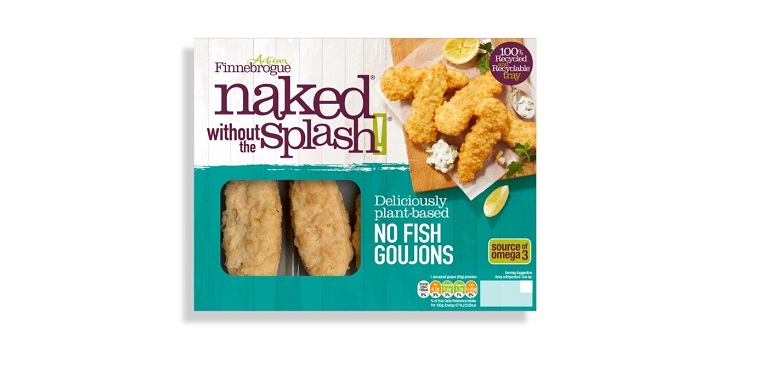 New meat-free Naked products from Finnebrogue in Northern Ireland
Northern Ireland's Finnebrogue Artisan has added three new meat-free products to its Naked range.
The trio includes No Beef Teriyaki Strips (rsp: £3/180g), chicken-style Southern-Fried Goujons (rsp: £3.25/210g) and its first foray into plant-based seafood-style products, No Fish Goujons (rsp: £3/250g).
The meat-free beef and chicken products have both been made using wheat and pea protein, with the Teriyaki Strips having been on sale in Tesco stores since the end of March and the Southern Fried Goujons having sold in Morrisons stores from 21 April.
Finnebrogue's first seafood-style new product has been made using potato flakes, rice flour, vegetable fibre and lemon juice encased in a wheat flour-based batter and is said to be a source of omega-3.
The Naked without the Splash product also went on sale on 21 April, with listings in both Sainsbury's and Morrisons.
"These latest additions to the Naked range not only extend the choice of delicious plant-based foods for our very loyal Naked consumers but also mark our entry into all four key plant-based categories – imitation pork, chicken, beef and fish," said Sarah Savage, Finnebrogue head of NPD.
"We are at the forefront of developing next-generation plant-based foods that are good for both people and planet. These launches are only the start of what we intend to develop over the coming months and years to come, with our restless innovation focused on making plant-based food as nutritious, delicious and sustainable as it can possibly be."
Finnebrogue is based in Downpatrick, county Down.