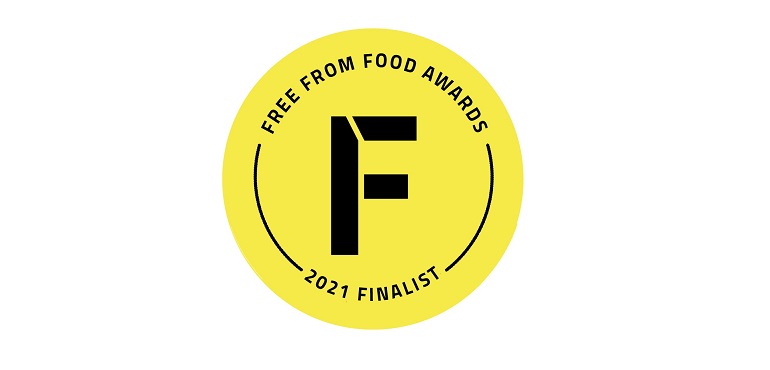 Gold for Forest Feast in Free from Awards 2021
Forest Feast, the Northern Ireland innovator in nut and dried fruit snacks, gained gold in this year's UK Free from Food Awards.
Based at Craigavon in county Armagh, Forest Feast, the best known snack brand in the portfolio of the family-owned Kestrel Foods, was the joint winner of the top award in the Breakfast Category.
The Northern Ireland company, which operates from 'a state-of-the-art' production plant, among the most modern in food processing, won the prestigious award for its unique Raspberry, Pecan and Apple Topper, which the expert judges described as offering "excellent contrast between sweet and tart flavours".
In addition, Forest Feast was awarded a bronze in Savoury Snack and Crackers category for another original snack – Roasted Nut Mix with Sea Salt and Crushed Black Pepper.
And there were silver and bronze awards for another Northern Ireland innovator, Otzibrew for its Organic Chicory and Cordyceps Coffee Alternative in the Store Cupboard and Best Packaging from a Free From Product. Mash Direct, the farm-based developer of original vegetable sides and convenience dishes also gained a silver for its unique cabbage bake in Ready Meals.
The important awards were unveiled at a gala event in London which celebrated the very best in freefrom food and drink. Food and drinks which win award are seen as benchmarks in the business; small producers and supermarkets compete on a level playing field for one of our coveted awards.
Some 600 products were vetted by judges during this year's highly influential awards. In fact, since 2008 over 5,000 freefrom products have been sampled by specialist judging panels.
Featuring over a hundred chefs, manufacturers, dieticians and allergy reactors, many of the judges are well-known figures in the food and allergy worlds. Feedback from the panels has proved invaluable to manufacturers in encouraging development and innovation in the freefrom market.