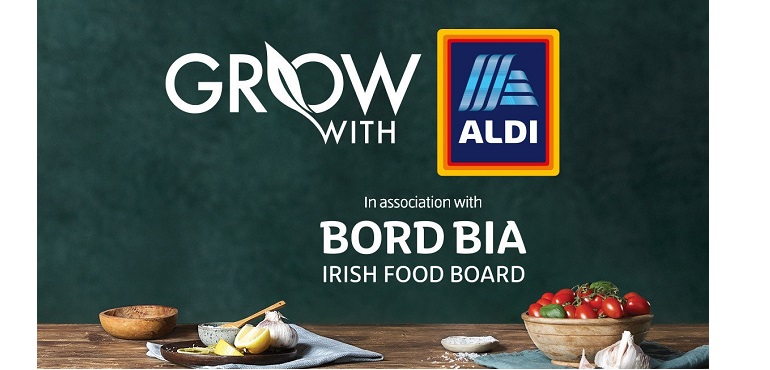 Seven Northern Ireland companies in 'Grow with Aldi'
Seven Northern Ireland food, drink and non-food businesses have won new contracts to supply Aldi's 145 stores across the Republic of Ireland through its Grow with Aldi Supplier Development Programme.
The programme gives smaller companies an opportunity to reach the supermarket's shoppers over a period of two weeks. The successful Northern Ireland companies are::
Ballylisk Dairies of Craigavon, producer of Ballylisk of Armagh and Rokeby cheeses;
Burren Balsamics, Richhill for its Letterbox Larder spices;
Green Fingers Family Granola of Larne, a producer of handcrafted granolas;
Hilden Brewery, Lisburn, a producer of craft beers;
Irish Black Butter, Portrush, sweet/savoury spread;
Karri Kitchen, Portadown, Asian inspired wholefood meals;
Woodlab Distillery in Pomeroy, the home of Symphonia Spirits especially gin;
This year, the Grow with Aldi message also focused on sustainability, and entrants were encouraged to demonstrate how their product/company is focusing on sustainability within their business.
In the last four years, almost 800 Irish suppliers have entered the Grow with Aldi programme, which is supported Bord Bia, the Irish Food Board,  with the programme receiving the highest number of entrants ever in 2021.
Over 100 exciting Irish-made products from the 57 suppliers chosen will now go on sale nationwide as part of an Aldi Specialbuys event, kicking off on Sunday, June 6 for two weeks only.
John Hood, Invest NI Director of Food and Drink said: "It's exciting news for the seven Northern Ireland companies who have been accepted into this year's Grow with Aldi Programme. We introduced most of these companies to Aldi through our virtual 'Meet the Buyer' event earlier this year which gave 50 Northern Ireland companies the opportunity to place their products infront of  the Aldi buying team.
"As a result of this event, this year has yielded the highest number of Northern Ireland companies chosen to participate on the Grow with Aldi programme to date. The success of all seven companies is testament to the pure natural quality of Northern Ireland produce and we're delighted to once again support NI's food & drink sector. I look forward to seeing Northern Ireland products from Ballylisk Dairies, Irish Black Butter, Karri Kitchen, Burren Balsamics, Woodlab Distillery, Green Fingers and Hilden Brewery on the shelves of Aldi Ireland from 6th June and wish them all every success."
John Curtin, Aldi group buying director, said: "The first three years of the programme were successful and Aldi forged new links with fantastic Irish suppliers from around the country.
"During Covid-19, we were also in a position to help even more small Irish suppliers listing on our shelves as part of the Grow with Aldi programme, and we know that the quality of food and drink produced is outstanding!"