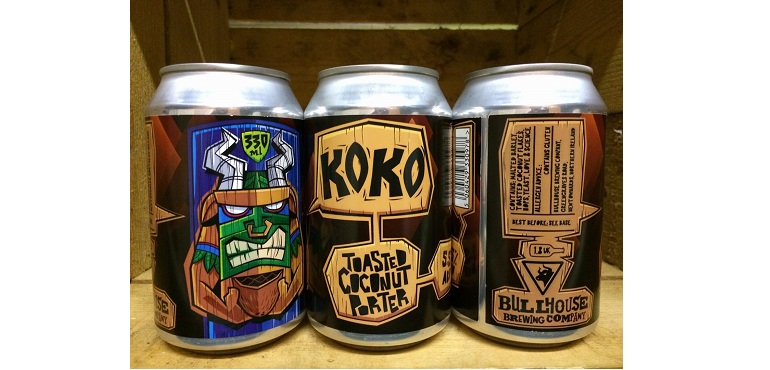 New export deals for Belfast's Bullhouse craft brewery
Bullhouse in Belfast, one of Northern Ireland's most innovative craft breweries, is now shipping its beers to distributors in Italy, Spain, the Netherlands and France following contacts made during the coronavirus pandemic.
The craft brewery attracted the distributors from an export marketing campaign which involved sending them samples including its existing portfolio of beers and special brews, according to Willy Mayne, founder of the business on the family farm in March 2016. He moved to much larger facilities in Belfast in 2020, supported by Invest Northern Ireland, which included a fully automated canning line.
"While the lockdowns from the pandemic hit our business with local bars, we decided to step up our marketing activities abroad by sending samples 'on spec'  to a number of potential distributors and we were successful in winning new business from several specialist craft beer importers in Europe which service independent bars and bottle shops from Madrid to Milan," he explains.
"They were attracted by our quality and consistency as well as our commitment to using cold chain distribution channels to maintain freshness throughout the supply chain. The distribution deals are a tremendous boost for us during what has been a challenging time for everyone in our industry."
Mr Mayne has also successfully revived a taproom for craft beer lovers to sample and buy his beers. He created special facilities for taproom events at the new brewery and is hoping that changes proposed in the current licensing laws being considered by MLAs at Stormont will come to fruition.
"We need the proposed amendments to be approved as soon as practicable to lift restrictions which are inhibiting our business by preventing us from selling our beers from the brewery to the public.  The growth in what has been a dynamic industry here especially post pandemic is being jeopardised by outdated restrictions on selling alcohol," adds Willy.
The new brewery, planned well before the pandemic and assisted by Invest NI to create seven new jobs, has enabled the operation to treble annual capacity to a max of 1,500 hectolitres or about 265,000 pints. The company, in addition, has plans to open a craft beer bar in east Belfast with 12 or more draught lines serving a wide range of its own brews and other local beers, as well as natural wine and some local spirits.
Willy launched the business on a very small scale and on a part-time basis, producing 400 litres of beer per batch, bottling and labelling each by hand and selling everything out of the back of his car. Demand soon began to outpace supply and so he enlisted the help of a local distributor and hasn't looked back since.