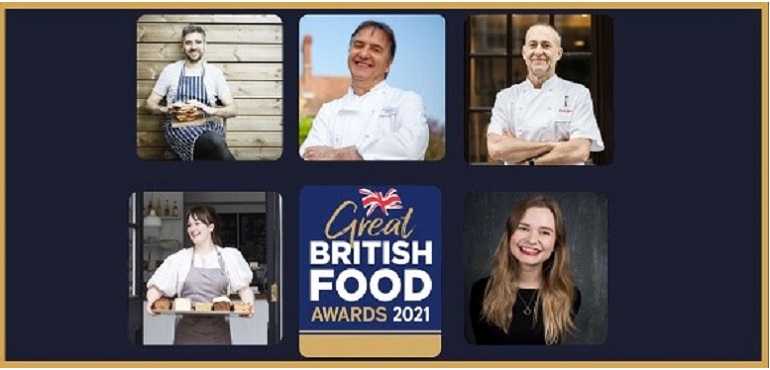 Great British Food Awards | Have your products judged by Britain's best....
The Great British Food Awards are back, and they're bigger and better than ever! This year we have 70 categories for you to enter your delicious artisan products into. Imagine being able to say that the likes of Michel Roux Jnr, Nathan Outlaw or John Torode chose your product as the best cheese, gin or pie in all of Britain… Impressive, right? The Great British Food Awards give you the opportunity to have your food and drink tasted by some of the most acclaimed chefs, critics and influencers across the UK.
There's a great deal of kudos to be had by being associated with The Great British Food Awards; as the only awards scheme dedicated to discovering the very best food and drink products in the UK, winning or being shortlisted in one of its categories is an incredible feat.
This year's Northern Ireland Regional winner will also receive £3,000 of media coverage in Great British Food and Speciality Food magazines, courtesy of Invest Northern Ireland.
It's only £70 (+ VAT) to enter a product into the Great British Food Awards, and if you enter via this email you'll automatically be entered into the Northern Ireland Regional Category for FREE!
To ENTER Visit: https://acevillepublications.typeform.com/
For more information about the Great British Food Awards, visit the website greatbritishfoodawards.com, or get in touch with Daniel Lodge on 07899 785805 or daniel@aceville.co.uk.
The Great British Food Awards are brought to you in association with Speciality Food Magazine and Invest Northern Ireland.