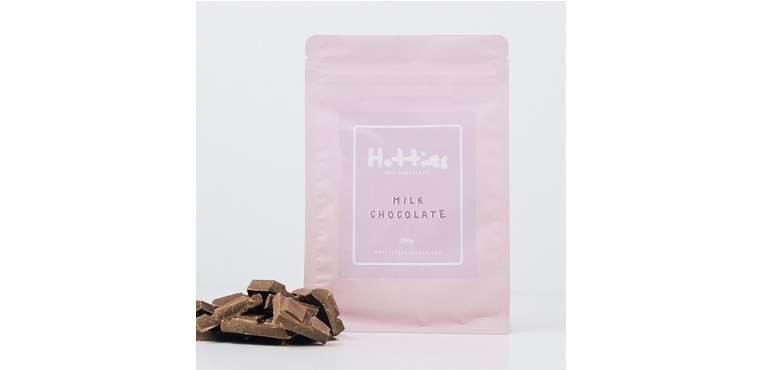 Hotties launches new range of luxury hot chocolate
Hotties Chocolate, a new producer of luxury hot drinking chocolate has been launched as a start-up business in Comber, Co Down.
The new company, a small batch artisan enterprise, has been developed by Reuben McFeeters and has already launched a range of premium chocolates.
Mr McFeeters (25) has developed the new business on the back of his passion for drinking chocolate and to plug a gap he has pinpointed in the local market. He was previously employed in digital marketing at Mash Direct, a leading manufacturer of vegetable dishes and convenience meals also based in Comber.
He joined Mash Direct straight from college at 18 and is quick acknowledge the widely respected family food processing business as "a tremendous learning experience that stimulated a longstanding interest in food and drink". "It was a marvellous place to work. I made a lot of good friends at the company and learned a great deal about food processing, marketing and digital communications. It's a real family business and a highly professional outfit committed to premium quality and outstandingly tasty products with exceptional customer service for markets everywhere," he adds.
He enjoyed taking part, in particular, with Mash Direct in the company's extensive programme of trade shows in Britain.
This experience encouraged him to set up Hotties. "It's was a long held aspiration to run my own business, a desire stimulated further by my stint at Mash Direct. I began thinking seriously exploring market opportunities for a food product that I liked and could produce here in Comber. I'd always been interested in hot chocolate because this is my drink. I've never been a coffee or tea drinker," he explains.
His research indicated an opportunity for the type of hot chocolate he planned in cafes, other outlets and at home.
This led him to start the product development process that involved sourcing a reliable supplier of quality chocolate from ethically sourced cocoa beans that he could shape into a product to meet his exacting taste requirement. It also meant creating the packaging and merchandising required for a new product. A friend helped him source a supply of premium and richly flavoured chocolate.
Hotties was launched last November in time for the Christmas season. His objective was "to develop products with a sharp community focus and an integral part of the artisan food infrastructure here".
"We also set up a system called Hotties for One, where people are able to post a friend a small hot chocolate sachet with a note as a gift or a message of goodwill for a birthday or other event," he says.
He's since extended the product range to include flavours such as salted caramel, orange vegan, white chocolate, and S'mores, an enticing blend of milk and dark chocolate with toasted marshmallows.