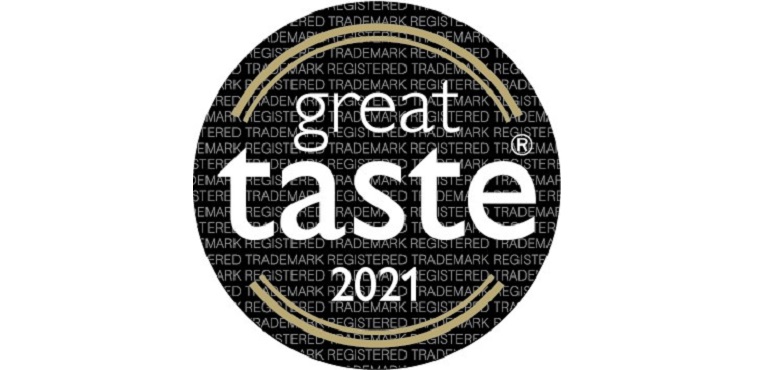 Great Taste announces Golden Fork nominations
Great Taste, the largest and most trusted food and drink awards on the planet, will reveal its Supreme Champion 2021 on Sunday 17 October, during a ceremony held at the Yorkshire Event Centre in Harrogate, following the first day of Fine Food Show North. Out of 218 Great Taste 3-star award-winning products to be rejudged, just 14 will receive a Great Taste Golden Fork Trophy and these will all be announced at the Great Taste Golden Fork Reception before the presentation of this year's biggest prize in food and drink. 
The following products from the UK, Ireland and beyond, are nominated for the Golden Fork trophies from their region and are all in with a chance of scooping the top honour of Great Taste Supreme Champion 2021. 
From East Anglia: 
S J Frederick & Sons from Roydon in Essex for its Great Taste 3-star award-winning Temple Farm Bronze Free Range Turkey 

Stokes Sauces in Rendlesham, Suffolk for its Great Taste 3-star award-winning Blackcurrant Jam  

The Krafty Braumeister in Leiston, Suffolk for its Great Taste 3-star award-winning Schwarz&Weiss beer  
From Ireland: 
Carlingford Oyster Company in Carlingford for its Great Taste 3-star award-winning Louet Feisser Select Carlingford Oysters 

Greenbean Coffee Roasters in Dundalk for its Great Taste 3-star award-wining Torero 

Oliver Carty & Family in Athlone for its Great Taste 3-star award-winning SuperValu Signature Taste Irish Hampshire Easycarve Ham Fillet 
From London: 
La Tua Pasta near Park Royal for its Great Taste 3-star award-winning Handmade Black Truffle & Ricotta Tortelloni 

Sublime Butter in Twickenham for its Great Taste 3-star award-winning Ridiculous No55 Lobster & Crab Butter 

The Randy's Sauce Company near Hackney Wick for its Great Taste 3-star award-winning Randy's Korean Sauce 
From the Midlands:  
Hogg Norton Fruit Liqueurs in Chesterfield, Derbyshire for its Great Taste 3-star award-winning Seville Orange Fruit Liqueur 

Prices Spices from Warwick for its Great Taste 3-star award-winning Chipotle Coppa 

Willy's from Ledbury, Hertfordshire for its Great Taste 3-star award-winning Willy's Live Apple Balsamic Vinegar 
From the North of England: 
Mr Vikki's in Penrith, Cumbria for its Great Taste 3-star award-winning Chilli Jam 

Rosebud Preserves in Masham, North Yorkshire for its Great Taste 3-star award-winning Damson Fruit Cheese 

Three Wrens Gin in Malpas, Cheshire for its Great Taste 3-star award-winning Apple Crumble Edition  
From Northern Ireland: 
Lisdergan Butchery in Omagh, Tyrone for its Great Taste 3-star award-winning Murley Mountain Rack of Lamb 

Morelli Ice Cream in Coleraine, Derry for its Great Taste 3-star award-winning Caramelised Hazelnut Ice Cream 

Rooney Fish in Newry, Down for its Great Taste 3-star award-winning Millbay Oysters 
From Scotland: 
J. Lawrie & Sons in Mallaig, Highland for its Great Taste 3-star award-winning Jaffy's Mallaig Kippers 

Macleod & Macleod in Stornoway, Western Isles for its Great Taste 3-star award-winning Stornoway Black Pudding 

The Scottish Salmon Company in Edinburgh for its Great Taste 3-star award-winning Harris and Lewis Smoked Scottish Salmon 
From the South East:  
Bean Smitten in Flimwell, East Sussex for its Great Taste 3-star award-winning Classic Blend 

Slake Spirits in Shoreham-by-Sea, West Sussex for its Great Taste 3-star award-winning Sussex Dry Gin  

Spirit of the Downs in Hove, East Sussex for its Great Taste 3-star award-winning Spirit of the Downs - Pinot Grape Spirit 
From the South West: 
Eversfield Organic in Okehampton, Devon for its Great Taste 3-star award-winning 28 Day Dry Aged Organic Rib of Beef 

The Artisan Kitchen in Gloucester for its Great Taste 3-star award-winning Tropical Marmalade 

Twisting Spirits in Tewkesbury, Gloucestershire for its Great Taste 3-star award-winning Kimchi Gin 
From Wales: 
Pantri Swswen in Caersws, Powys for its Great Taste 3-star award-winning Welsh Blackcurrant Conserve 

Pembrokeshire Lamb in Haverfordwest for its Great Taste 3-star award-winning Hogget Shoulder 

Silver Circle Distillery in Chepstow, Monmouthshire for its Great Taste 3-star award-winning Damson Negroni 
From around the world: 
.pepper..field in Prague, Czech Republic for its Great Taste 3-star award-winning Freeze-dried Green Kampot Pepper 
The Bush Rum Co. in Witham, Essex for its Great Taste 3-star award-winning Bush Rum Original Spiced from Guyana, South America 
Valdresmeieriet AS in Leira i Valdres, Norway for its Great Taste 3-star award-winning cheese, Bufar Valdres Ost 12 mnd+