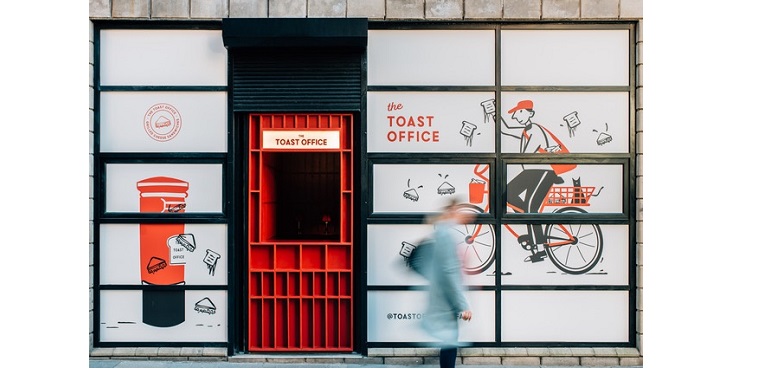 International award for food innovation in Belfast
International recognition has been awarded to The Toast Office in Belfast as it was crowned winner in the European Visual Identity category in the renowned Restaurant and Bar Design Awards. 
This places the brand amongst the most creative and influential restaurants and bars in the world, and pays testament to the unique design concept of the brand, conceived in Belfast by design studio Crown Creative.
Crown Creative is a specialist hospitality design studio, founded and managed by Limavady native Ryan Crown. Having garnered five years' experience in New York working alongside some of the world's best hospitality brands, including the Dead Rabbit and Marriott International, Ryan has returned home, and through concepts such as the Toast Office brings a new creative voice to hospitality in Northern Ireland.
Toast Office introduced a new snack concept to The Hatch in Cathedral Quarter. The hot Mac and Cheese, luxury snacks, were prepared in a modern kitchen with a hatch opening on to one of the oldest streets in the city's Cathedral Quarter, the main hospitality hub.
The Restaurant & Bar Design Awards is the world's leading independent competition dedicated to excellence in hospitality design and is a benchmark for the industry's most creative and influential bars and restaurants.