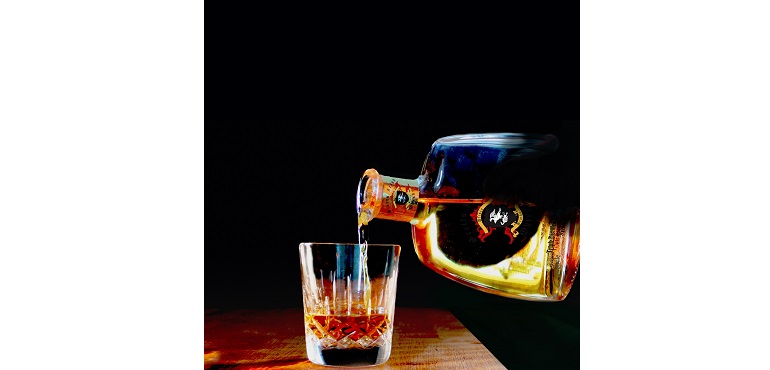 Fermanagh's whisky reborn and ready for the world to taste
There is a reawakening on the banks of Lough Melvin in Co Fermanagh where a 225-year-old distilling dream has become a reality.
Scotts Irish distillery, located in Garrison in West Fermanagh, has produced a new Irish whisky based on the story of local man Angus Scott, who weaved his distilling magic on the waters around the village more than 200 years ago.
Scotts Irish Whisky will launch on the 25th of November with a charity auction taking place for the first bottle. The charity auction is part of a night celebrating and outlining the future development plans of the London Irish Centre and in attendance will be patron of the Centre, Dermot O'Leary, as well as long-time supporter, celebrity chef Richard Corrigan.
The first batch of 3000 bottles goes on sale from the 26 November and is sure to become a collector's item.
The whisky, which is described as appealing, approachable and of uncompromising quality, traces its lineage to Angus Scott, a native of Garrison who emigrated to America where he made his fortune distilling and selling bourbon in the new world.
Scott's genius and early whisky making on the waters around Lough Melvin has inspired local man, Conal Treacy, to rekindle the fires of Scott's imagination to produce Scotts Irish Whisky.
There are big plans for Scotts Irish Distillery with Garrison promising to become a must-see tourist spot for visitors to the Erne County.
"The future is bright and exciting. Distillery tours, whisky schools, a restaurant, a bar, and accommodation are all in our plans," he says. "We want Scotts Irish to become a destination distillery, and a place that will bring people to the local area. And, at the same time we want our drinks, which are inspired by the very environment that surrounds us, to become ambassadors of quality, great taste and the highest of standards."