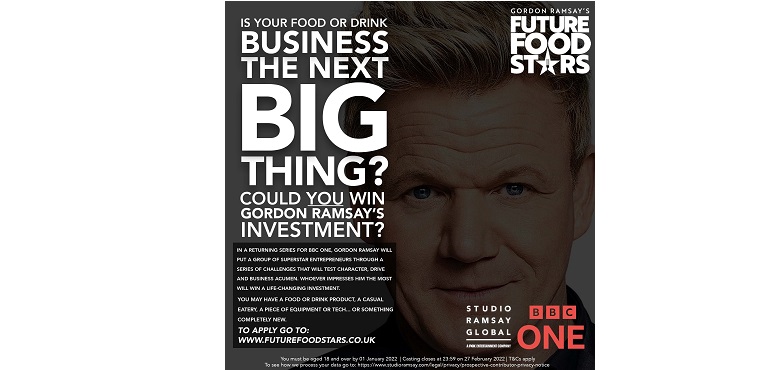 IS YOUR FOOD OR DRINK BUSINESS THE NEXT BIG THING?
You may have a food or drink product, a casual eatery, a piece of equipment or tech…or something completely new. Whether you are in the early days of business or fully trading, if you have the drive and passion to succeed, Studio Ramsay Global wants to hear from you!
Gordon Ramsay, the world's most famous chef, is on the hunt for the UK's most exciting and innovative new food and drink businesses for the 2nd series of 'Gordon Ramsay's Future Food Stars'.  
But to win Gordon's support, contenders will need to prove they possess the raw ingredients required to succeed - DRIVE, DEDICATION, PASSION, AND TALENT. Gordon will push everyone to their limits through a series of relentless challenges that tests their character and business acumen. The person who impresses him most, will win a life-changing investment.
The first series will air in 2022.
If you are interested in applying to take part in a second series of Gordon Ramsay's Future Food Stars for BBC One visit