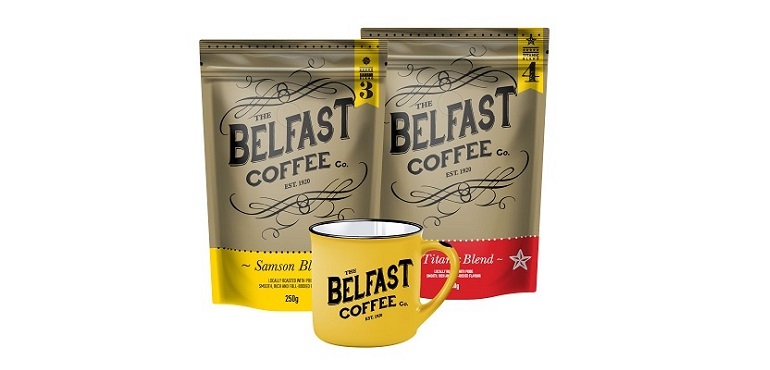 Belfast Coffee Roasters invests on back of doubling turnover
Belfast Coffee Roasters has moved into larger premises and installed a new state-of-the-art coffee roaster on the back of substantial growth in the business over the past 18 months. The small business almost doubled turnover in the period.
The successful business has moved to larger premises at Belfast's Townsend Enterprise Park - a charitable organisation whose aim it is to stimulate social and economic regeneration.
Owner, Allen Cox believes the growth of the business is down to more people working from home during the pandemic.
He explains: "It has been a very busy 18 months. We are very fortunate that just a few weeks before the pandemic hit, we created our first e-commerce website, the timing couldn't have worked out better. So, when the stay at home and 'work from home' message went out, that's when we saw demand sky-rocket. Previously the majority of our business relied on sales of our products to coffee shops, restaurants and shops, but as this market closed overnight, a new one eclipsed it. People were no longer able to nip out to buy their favourite brew at the local coffee shop, so, they started to search for a company offering freshly roasted, ethically sourced, coffee that tasted great and could be delivered to their door. Luckily, we were able to fulfil that demand, and we were extremely busy all throughout the entire 18 months. So much so, that I employed a further full-time member of staff, moved to much larger premises and doubled our turnover. From our unit in Townsend Enterprise Park, we were shipping our products all over the world, to places like Argentina, America and even Hong Kong. I am immensely grateful for the support of our loyal customers for our business throughout this time."
Margaret Patterson McMahon, chief executive of Townsend Enterprise Park, adds: "What Allen and his team have achieved is just remarkable. Not only did they survive the pandemic, but they thrived. Their move to one of our larger units is testimony to how far they have come. It is wonderful to see a small business like this thriving in a global marketplace."